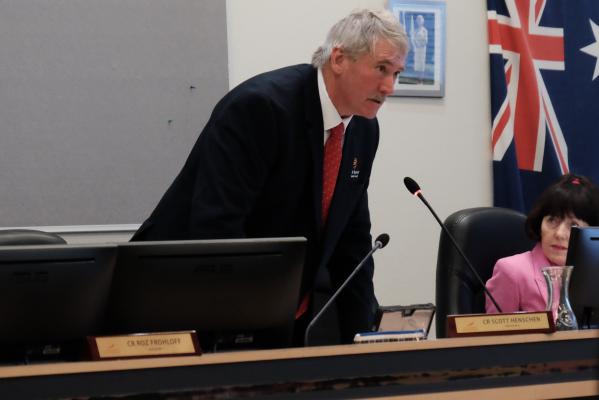 by Jessica McGrath
Water standpipe users will pay a lower interim price while South Burnett Regional Council launches a full review of the charges.
South Burnett Regional Council finally voted for the charges to change to $6 per kilolitre for potable water and $5 per kilolitre for non potable water.
The price will remain in place until the infrastructure team present to council a full review of water standpipe charges across the region at hopefully the December council meeting.
The final resolution was passed by one leading vote after more than two hours of a heated debate over the standpipe issue at the 16 September council meeting.
Councillors Ros Frohloff, Scott Henschen, Danita Potter and Gavin Jones voted in favour of the decided price change, while Mayor Brett Otto, Cr Kathy Duff and Cr Kirsty Schumacher voted against.
Back in June the cost of a kilolitre of water from the standpipes went from $4.10 to $10, a decision which council now admits was voted on with little community consultation.
Mayor Otto has done a significant amount of community engagement since the June meeting.
"I apologise to the people who are standpipe users that I did not engage meaningful with you, that is not how I would like to operate, as a new councillor I will not be making that mistake in this term as councillor again," he said.
Councillors shared stories about different standpipe users heard during the community consultation.
Cr Duff pushed for the standpipe prices to stay the same.
"Since making this decision in June, it has not rained, the tanks are dry, we are all waiting on rain."
"The fact is, the standpipes in our region were installed by council as an alternative access to water for residents.
"We need to show we are not an arrogant council, we need to show we are a compassionate, considerate and caring council," she said.
The council decided there was a need to do a full review of the standpipe charges, with Cr Potter, Jones, Frohloff, Henschen and Duff voting in favour of the review.
Cr Schumacher, who voted against the review alongside Cr Otto, said it was important to remember the region is in a drought.
"We're already doing things around water restrictions, I think it would be better for council to invest time in things like water security," she said.
Council CEO Mark Pitt said the review needed to investigate a range of angles.
"This review really needs to deal with provision of water, not just the costing," he said.
Mr Pitt said standpipe vandalism had also been an issue, but had slowed down over the last couple of months.
Mayor Otto said the standpipe usage only accounted for approximately 1.6 per cent of water across the South Burnett.
Cr Jones agreed a broader review was needed.
"1.6 per cent, although it is small, but it equates to a lot of water," he said.
"Council is like a business and it has to be sustainable, we deliver services to community and don't take profits from ratepayers."
Cr Henschen said the council needed to be sustainable and realistic.
"If I put my rural hat on I know the importance of water, when I put my council hat on I know the need for it even more," he said.
"We don't have a lot of water, we are in a drought, we have to look after it.
"Unfortunately some things need to be sacrificed in drought."
Another concern, which will be investigated, was managing the consumption of standpipes by commercial operators.
"They fill up the water and head outside our region to sell the water," Cr Otto said.
"That's where I believe there's water going outside the region, which is a loss to the region."
At the moment there is no way of determining between a regular user and a commercial user.
Issuing permits for commercial operators could be an option or locking the larger outlet of the standpipes.
"You can't get access to water if you aren't working and living in our region," Cr Otto said.