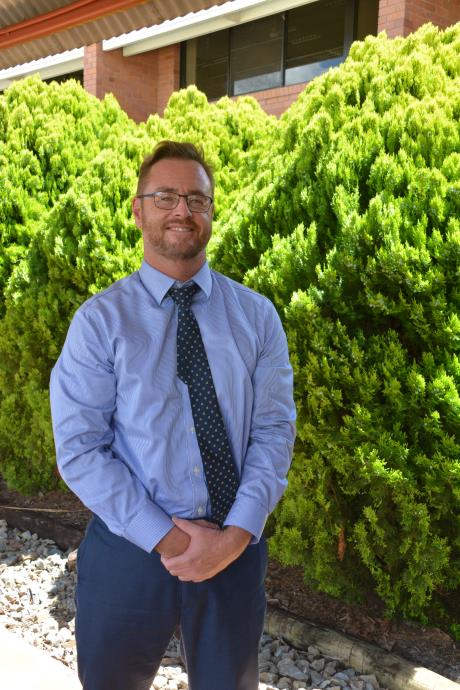 As students across the Burnett are preparing to pack away their school books for the year, Kingaroy State High School's 2022 Principal is polishing up on his school smarts before taking on the top role in the new year.
David Thomson will soon be moving to Kingaroy and is looking forward to getting to know the staff and students at Kingaroy High.
This week Mr Thomson was our Burnett's Best guest, he shared everything from what he loves about teaching to his go-to coffee order.
Why did you choose Kingaroy?
I've worked as a Deputy and Acting Head at both Chancellor on the Sunshine Coast and North Lakes so I'm really keen to be the leader of a school. I'm looking forward to taking the next step and being in the community. Kingaroy was the perfect fit, it's a big school with lots of opportunities and also has all of the facilities to live in.
Where else have you taught?
I started at Bribie High teaching senior science and maths, I then went to St George for my country service. My wife Janet then fell pregnant with our first child Hannah so we both changed to primary school teaching and shared a class for five years. When I wasn't working I was able to be 'daddy daycare,' for half of the week which was nice. I then worked at Chancellor, University of the Sunshine Coast, and then at Northlakes.
What are you most looking forward to about working in the South Burnett?
The opportunities afforded to a school that has a TAFE, links to University, and a number of industries – ultimately high school is the funnel to the workplace.
What are you passionate about?
At school, I'm passionate about a diverse range of opportunities. Not every kid will be a doctor or engineer, it's important for kids to have pathways into healthcare, trades, agriculture. Both the academic and vocational sides of things are important. Outside of school, I am a swimmer, so I enjoy doing laps in the pool and playing bass in a middle-aged man band, I'm not very good but it's lots of fun.
What parts of the region are you excited to explore?
I'm looking forward to my professional job and growing with the school. On a personal note, Janet is rural and west pointing – she has her own cattle she agists, she is very excited about the rural aspect. I'm also looking forward to exploring the wineries and the idea of the town has everything you want in a community and is a lot bigger than some of the small outlying towns.
What's your coffee order?
A small double shot flat white on oat milk.
What's your favourite thing about teaching?
As a teacher the 'aha' moment when a kid gets something, that extends further as I've changed roles you get people in sync and when kids are engaged that's the favourite bit when they really enjoy coming to school that's the exciting part.
What's your go-to thing to listen to in the car?
I have my playlists, I have a combination of my top 100 favourite songs. I'm particularly interested in the band Nothing But Thieves and some of the other stuff my daughters have introduced me to.
How would you describe your ideal Sunday?
If all of the work is done, the lawn is mowed and I'm prepped for school I like to enjoy a BBQ lunch and a nice glass of pinot [wine].
When's a time you remember having to overcome nerves?
When I've been interviewed for jobs and speaking in front of large audiences but you get used to it. Other times I've had to compete for swimming and that's very nerve-wracking.
Where is somewhere you would recommend everyone to travel to?
Japan, I've been a couple of times with school and with Janet [my wife]. It's completely delightful, I think everyone should go there, it's friendly, safe, diverse and wonderful. Outside of domestic travel, I think the South Burnett is a lovely area.