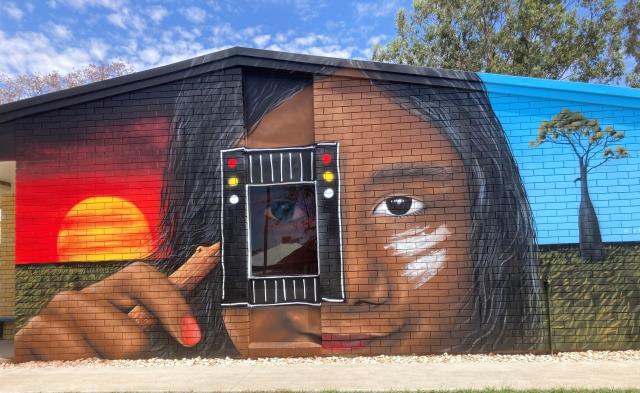 By Neesha Sinnya
A powerful new mural at Mundubbera State School's Performing Arts Block has encapsulated the roots of the town with paintbrush precision.
Principal, Peter Townsend, said the students worked closely with artist Nitsua (Austin), to create the masterpiece.
"It really has so many messages incorporated within the image that has the observer looking for answers," Mr Townsend said.
"Our links to the bottle tree and the naming of our town, with thoughts of traditions and looking with hope into the future."
Mundubbera State School Year Seven students have also been working on garden upgrades in line with their Level One Bridge Award as part of the Duke of Edinburgh Award.