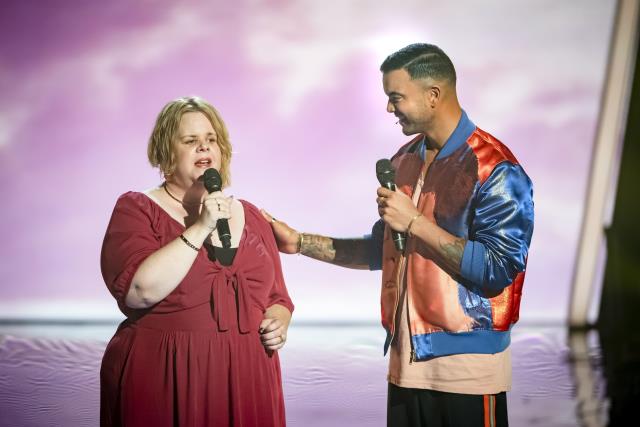 by Jessica McGrath
This year the Burnett has no doubt been in the spotlight when it comes to creative achievements.
Over the year we met three local authors making their own mark in the literacy world.
A tale of a polluted world, the future of humanity, and the quest of four curious teenagers is the premise for 15-year-old Charlotte Landherr's first novel, Fatal Return. The teenager had gradually published her novel online, one chapter at a time and completed it in July. (READ MORE: bit.ly/3ePai2X)
During November, 23-year-old new author Elaelah Harley released her debut novel 'A Plan To Save the World' -a mystery young adult book. (READ MORE: bit.ly/3eUaI82 )
Another Burnett author is anticipating an 'out of this world' experience.
Kingaroy-based writer Imogene Nix will be sending her sexy and sassy romance novels out of this world as part of a project called 'writers on the moon'. The erotic science fiction author was one of 125 authors to be chosen to be part of the project. (READ MORE: bit.ly/3qLCTM9 )
2021 also saw the return of performing arts as groups finally got a chance to get back on stage, including Kumbia hosting the 'Festival of the Small Halls' in November and the debut concert for choir 'Six Appeal'. (READ MORE: bit.ly/3zrpY5U )
South Burnett Community Orchestra confirmed that 'All You Need is Music' as they returned for their first major performance since 2019 with a concert full of rock and pop songs by The Eagles, Led Zeppelin, Bruno Mars, The Beatles and more. (READ MORE: bit.ly/3EWLRv5 )
Kingaroy State High School students got a taste for the spotlight with their well received 2021 production of 'Godspell'. (READ MORE: bit.ly/34oJHYz)
Some of these students joined in more fun on stage featuring alongside the talented adults in the South Burnett Musical Comedy Society's production of Mamma Mia in March and Wicked in October. (READ MORE: bit.ly/3ETQOEY)
2021 has been a massive year in theatre for actress Ashleigh Reinbott who took on a shade of green to play the role of Elphaba 'the Wicked Witch of the West', after her stunning lead role of Sophie Sheridan in the musical group's March production of Mamma Mia.
At their end of year school concert, Coalstoun Lakes State School students dived deep into the story of the recently closed-down St Thomas Church through a play featuring some of the characters in the 87-year-old church's history. (MORE: bit.ly/3JSTgPM )
Gayndah State School can now lay claim to its own 'theme song', after unveiling a music video made in collaboration with Toowoomba-based artist Josh Arnold during November. 'Gayndah Pride' is a music video featuring the faces and voices of several young students at the school. (MORE: bit.ly/3zo7X8A)
South Burnett country music artist Larry Cann released a new album in October called 'The Road, Family and Home'. He mixed his passions for rodeos, radio and country music as he reflects on country gatherings, rodeos and his life. (MORE: bit.ly/3EWM4hR)
This year we also discovered some surprising singing stars and possibly the catchy tune of 2021.
The October power ballad about peanuts for the nation was released by Bega Cheese Limited brand Simply Nuts and sung by real Australian peanut farmers, including some from Coalstoun Lakes. The light-hearted and catchy tune aimed to raise awareness of Aussie peanuts and to celebrate the hard work of peanut farmers.
Mark Rackemann, a third-generation Coalstoun Lakes peanut farmer, explained that recording the song was unlike anything that he, or the group of farmers who joined him, have ever done before. Mark, his son Cam and his nephew Ben, along with their families joined in the fun. (MORE: bit.ly/3mTEDBB)
Goomeri's musical sensation, Louise Winton, made her dairy debut one November weekend as she swapped the stage for the back of a truck at Sandy Ridges for a unique performance. The classical singer was also invited to perform in the Brisbane Anywhere Festival during May. (MORE: bit.ly/3qNfNVi)
However the musical story of 2021 would have to be the moment Kingaroy woman Julee-anne Bell sang an unforgettable, impromptu duet of the Sound of Music's 'Climb Every Mountain' with 'The Voice' coach Guy Sebastian. The classical singer had all four judges turn around during her blind audition in the talent quest TV show and made it through to 'The Cuts' round. (READ MORE: bit.ly/3zsZUYf )