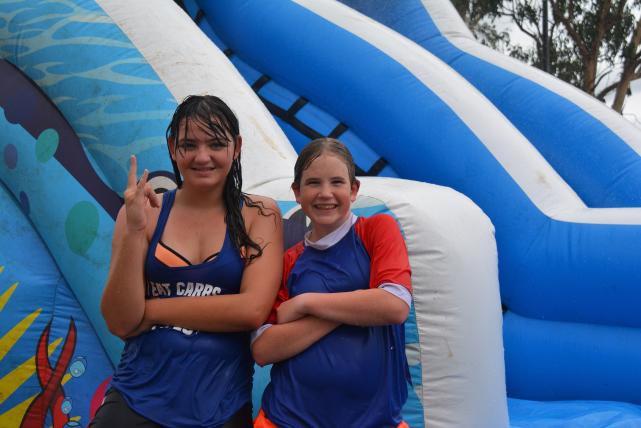 by Jessica McGrath
Family fun was the focus for Australia Day celebrations at Kingaroy's Carrollee Hotel.
There was a massive water slide as well as hair braiding and face painting to keep the children entertained on 26 January.
Meanwhile, others listened to live Aussie classics from band Tucker & Chop while they enjoyed barbeque snags and steaks.
Young and old showed their Aussie spirit in a meat pie eating competition during the mid afternoon.