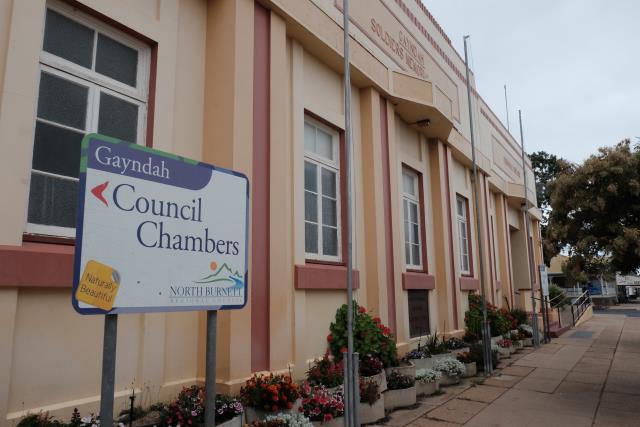 by Julian Lehnert
The North Burnett Regional Council has responded to internal reports of staff shortages, which has impacted a range of public works projects in the past reporting period, stating that a number of locally-based positions are still up for grabs.
In Council's monthly general meeting at Mount Perry on 27 April, councillors were presented with and subsequently discussed the third quarterly progress report on the local government organisation's 2021-22 operational plan.
The report highlighted well over 200 projects attended to by Council staff over the past months, which included civil works projects such as slashing and bridge repairs, as well as corporate items, planning works and community engagement strategies.
Across the Works, Corporate & Community, and Office of the CEO Operational Reports, which made up the majority of the agenda, 16 out of 229 items were listed with a RAG report rating of red, indicating they were at risk and in need of remedial action.
Among the projects listed were community engagement works such as Council's library strategy, with the majority of items listed as being 'unable to be resourced at this time' – a term which NBRC's Acting CEO Susie Glasson linked to staff shortages in a range of fields.
In presenting the report, the issue of staff shortages was raised repeatedly by the CEO.
Ms Glasson told Council that she had contacted other regional councils regarding the matter, and was told that similar issues are also present in other local government groups.
The CEO went on to state that several of Council's advertisements hoping to fill the positions with local talent had not been answered, leaving the jobs in question vacant.
A Council spokesperson responded to questions by Burnett Today in regards to this matter, confirming that staff shortages are experienced by a wide range of regional councils across the state.
"Local Government in Queensland and throughout greater Australia has unprecedented personnel vacancies at present," they wrote.
"North Burnett Regional Council advertises all vacancies on our website. We target advertising via local print media, social media including Facebook, Twitter and LinkedIn, professional networking sites, as well as industry specialist sources including the Australian Local Government Job Directory.
"Council also routinely liaises with local schools and vocational education providers to alert them of traineeship/apprenticeship vacancies, as well as contractor organisations, for technical vacancies," they added.
Locals who are qualified to perform the outstanding work for Council are urged to get in touch.
"Council encourage locals to apply for any advertised positions, providing they meet position requirements," a NBRC spokesperson wrote.
"We recently ran a campaign throughout our region to attract interest in a range of roles, including civil works positions. We have been successful in filling some of those positions. Unfortunately, most are still vacant.
"Other ongoing vacancies include Procurement Coordinator, Waste Management Attendant and trainee Water and Wastewater Treatment Operator positions.
"Where appropriate, Council adopts a 'grow our own' approach, upskilling existing staff and reviewing succession plans," they added.
In response to the discussion at Council's April meeting, newly-instated councillor Kingsley Mesner asked the CEO if Council may consider international workers with 457 visas – Temporary Work (Skilled) visas – to fill skills gaps and current vacancies.
Acting CEO Susie Glasson responded that the question would be taken on notice.