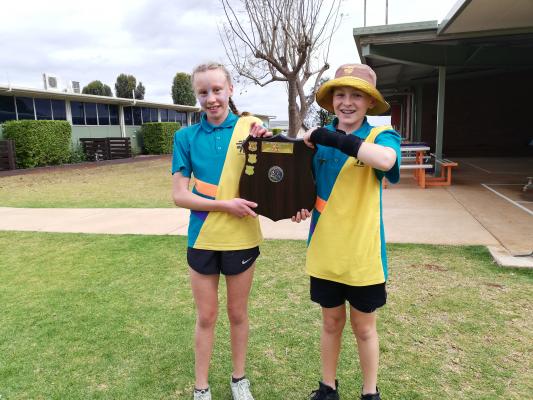 By Jasmin Kemp
The annual sports carnival for St John's Lutheran School in Kingaroy this year looked a little different than most.
This was due to the current restrictions that were put in place because of the Covid-19 pandemic.
Students this year were required to follow the school's Covid-Safe Plan, and parents were not permitted to spectate.
Favourite events such as the relay races and high jump were also cancelled, and there were no opportunities for regional sports this year.
Despite this, students still worked hard and had lots of fun.
The sports carnival, which is normally held at the end of Term 2, saw almost full attendance of the primary school.
"We had the closest carnival in years," sports coordinator Greame Mosling told South Burnett Today, with Boondooma winning to Wivenhoe by just 3 points.
On the day, students broke multiple records and the age champions were the best for their age group.
"It all went to plan, and students were all Covid-friendly," Mosling said.
"Hopefully, everything will be back to normal by next year."
Age champions were as follows:
8 Years – Emma Tones and Dime Page / Hunter Hansen
9 Years – Emily Bolden and Hudson Murphy
10 Years – Isabella Eisenmenger and Lincoln Fields
11 Years – Jenali Bolden and Nathan Gardem
12 Years – Nicole Gunston and Zane Taylor
13 Years – Casey Springhall / Mia Shailer and Cameron Tipple
14 Years – Abbie Renouf-Dowdle and Alex Knipe-Hansen
15 Years – Lily Fitz-Herbert and Sam Moseling