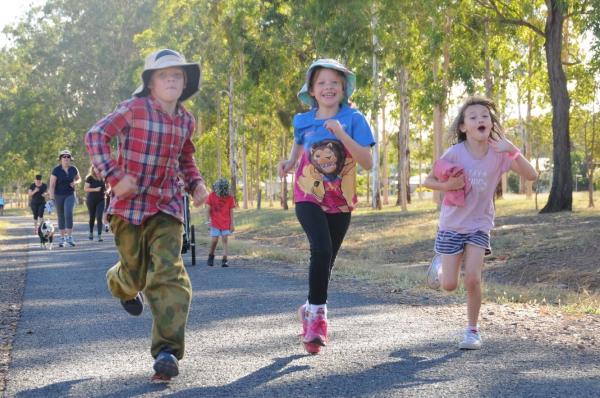 By Kate Mccormack
South Burnett runners are pounding the pavement (and the bush tracks) once again with parkruns across Queensland finally able to resume following several months of inactivity due to Covid restrictions.
Runners of all ages were rapt to take part in Wondai parkrun's first run two Saturdays ago, with event director Mick Freeman saying it was a huge relief to finally get the green light.
"I think a lot of us just missed the social aspect of our Saturday morning parkruns," he said.
"We have a very friendly atmosphere at Wondai parkrun – it's not about being the fastest or even setting a new record time each week – we really just want runners to come down here, get stuck in and have a bit of fun while they're at it."
With 42 people aged between six and 80-plus years old rocking up to run at the first park run back since Covid, Freeman said there was a lot of excitement in the air.
"It was our first parkrun since 14 March and, despite all that time off, not too much has changed about how things are run," he said.
"Everyone just has to log in every Saturday via the QR code and we now clean our finishing tokens regularly with sanitiser and ensure the finishing zone is more socially-distanced than before, but other than that it's just parkrun as per usual."
Freeman is encouraging those new to parkrun who are keen to give the addictive Saturday social five kilometres a try to to register for free online, and see what the fuss is all about.
"It's totally free to participate – all you have to do is go online to the parkrun website and print out the barcode and bring it with you on Saturday morning," he said.
The Wondai parkrun starts at 7am at the Wondai Timber Museum, while the Nanango parkrun starts by the Ros Gregor sign on the D'Aguilar Highway just outside of town on the way to Yarraman.