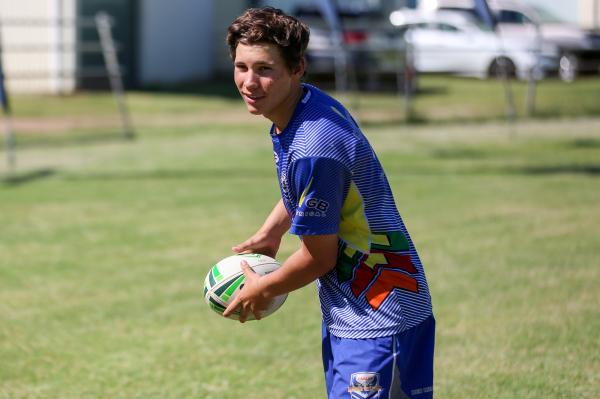 South Burnett junior Lachlan Zelinski has always dreamt of playing at the highest level of Rugby League since he first signed up to play in the under-7s.
And now his hopes of making it to the top are one step closer thanks to Wide Bay's recent re-inclusion to Queensland Rugby League's state-wide competitions.
"I think every young kid who plays footy wants to make the NRL, so I think that's definitely a goal of mine and I've just got to work to get there," he said.
Hailing from Murgon, the up-and-coming hooker's determination has ignited his elite Rugby League journey after successfully trialling for the Wide Bay Bulls.
The 17-year-old player will join a handful of his South Burnett team mates, who will play alongside him in the junior competitions.
"I went away to Maryborough a couple of weeks ago to play in a few trial games and was fortunate enough to get in the squad," he said.
"It's really exciting for all the boys getting Wide Bay back into the Auswide Bank Mal Meninga Cup.
"It provides more pathways for all the boys wanting to succeed in footy like everyone does."
Despite Zelinski's 2020 season leading up to his selection being one out of the ordinary, he did enjoy the experience in a new team environment.
"When Covid came, I had to go and play down in Gympie because nothing was happening around here," he said.
"It was a pretty good experience, we ended up making the final and after being in Division 2 and not winning a game all the previous year, we were in Division 1 last and just lost to Noosa in a tight one [in the grand final]."
Zelinski is hoping his season with the Bulls would lead to an opportunity to progress further, but is also happy to bide his time and just keep training hard.
"This year, my goal is to mainly play Auswide Bank Mal Meninga Cup for Wide Bay and see what happens from there," the budding player said.
"I might get offered something if I play well enough… but if I don't, I'll keep training hard and maybe [the opportunity will come around] next year.
"But I can't wait to rip in and have a good season."
Wide Bay's first trial match kicked off last Saturday against Wynnum Manly, ahead of their Round 1 encounter against next door neighbours, the Western Mustangs, on 6 March.