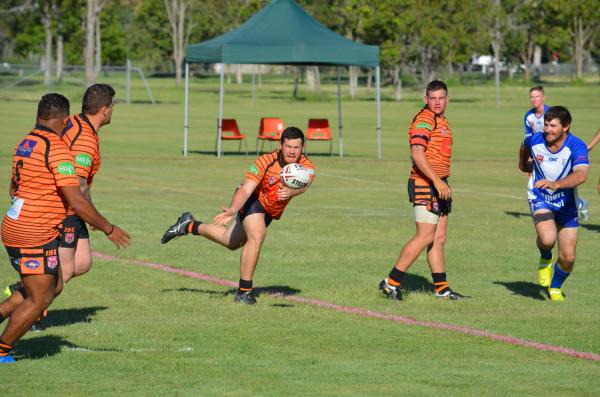 by Julian Lehnert
Gayndah's rugby league team kicked off the season with a series of wins, emerging victorious against neighbouring towns Mundubbera and Monto on Saturday, 17 April at Peter Dunn Oval.
The Gayndah Gladiators, bolstered by a range of new young players, battled it out against Mundubbera's Tigers and the Monto Roos in the first leg of the Men of League round robin tournament in the North Burnett, winning their games 24-16 and 16-4 respectively.
Mundubbera won their match against Monto – the first game of the three-game event – 30 to 12, leading the Roos to return home without a victory ahead of the next series.
The teams now prepare for round two, which will be held in Monto this Saturday, 24 April.
Following the last round robin section in Mundubbera on 15 May, the Central Burnett rugby league season will begin in earnest on 22 May, when the Gladiators and Tigers will clash once more.