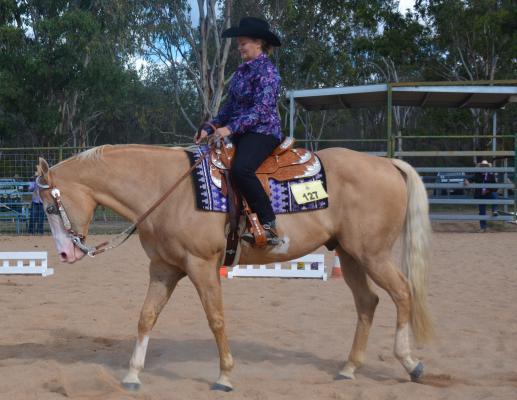 By Amy Buckingham
Calming her horse to a steady walk, jog then ride, Lesa Bishop took the reins of several western pleasure categories at a Beginners Show in Nanango.
On Sunday, 23 May, amateur competitors rode their horses around the pen at the South Burnett Western Performance Club Inc's Beginners Show, with judges scoring big on relaxing rides.
Bishop won several titles on her horse HMF Tommy Bahama including Beginner Improver Walk, Jog Horse.
Judge Lita Morrison said the smooth transitions and free movement her horse exhibited scored Bishop first place.
"The horse had a relaxed lower neck and walked freely with flat knees," she said.
"It was a nice smooth ride."
Bishop said she was especially happy with her win as this was her first time back in the pen after seven years.
"It was great winning and all of the rides have been exciting," she said.
June Gatehouse came in second place on her horse Navaho, and Michelle Bellue placed third on her horse Docs Mr Fancy.