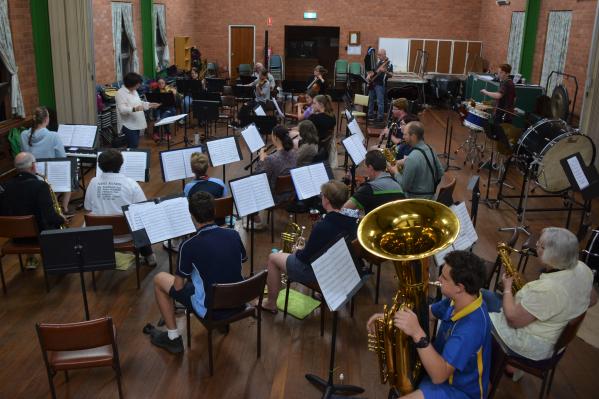 By Jessica McGrath
South Burnett Community Orchestra is keen to provide the community with a worry-free evening after a particularly difficult year.
Their latest concert 'All You Need is Music' will be held at the Kingaroy Town Hall on Saturday, 18 September at 5pm.
Cellist Briony Hoare said the concert's main piece, inspired by The Beatles, was, for her, a reflection of the world's pandemic struggles and renewed values.
"With 'All I Need is Love' I think of all of the families separated by Covid," she said.
With a set filled with all-time classic rock and pop favourites, including the Eagles, Led Zeppelin and Bruno Mars, audience members are guaranteed to hear a familiar tune.
Oboe player Susan Mollenhauer said it was all well-known and feel-good music to give the community an escape.
"It's fantastic, there's something for everybody," she said.
"Come along and have an enjoyable night listening to the music."
This will be the first proper concert with the orchestra for Susan and her family since they joined earlier this year.
"I'm excited for the concert, I'm enjoying music more now as an adult," she said.
The concert this weekend will also be the first performance in a long time for many of the musicians after the group's main concert for 2020 had been cancelled.
Tickets are now on sale at www.sbco.com.au or in person at the Kingaroy Office Central. 'All You Need is Music' tickets will also be available for purchase at the door on Saturday, 18 September.
Audience members can also choose to pre-purchase an optional supper box for the interval for $15 each, which includes savoury and sweet treats. These must be pre-purchased by 16 September.
Concert tickets include: $15 for adults, $10 for concessions or $30 for a family (2 adults and unlimited kids under 18).