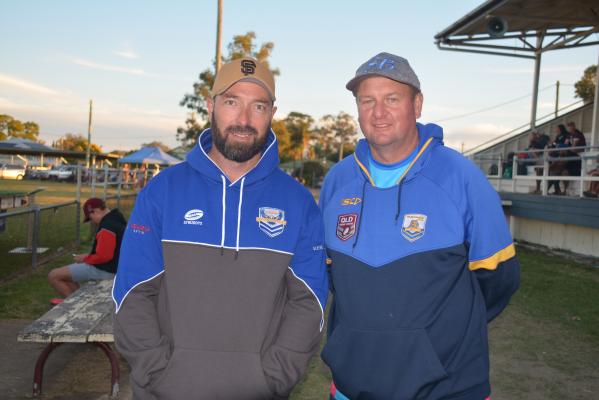 By Queensland Government and Colleen Edwards
Queensland Rugby League can now deliver more education and awareness programs in the community focused on acts and behaviour on and off the field after being successful in the latest round of the Investing in Queensland Women grant program.
The QRL, it was announced last week, was one of more than 25 community groups that will share in $270,000 to drive community initiatives set to empower women.
Minister for Women and Minister for the Prevention of Domestic and Family Violence Shannon Fentiman announced the grant recipients, alongside QRL chief executive officer Rohan Sawyer, Harvey Norman Queensland Maroons coach Tahnee Norris, SEQ wellbeing manager Dayne Weston and Maroons star Christian Welch at Brisbane's Parliament House.
QRL received $10,000 to run an education program to dispel inappropriate behaviour and take a zero-tolerance approach to abuse and violence as part of their Respectful Behaviours Framework.
"We want to educate, inspire and encourage the community to respect women and girls, and embrace gender equality," Fentiman said.
"I am delighted to announce the successful recipients of the second round of Investing in Queensland Women recipients today.
"These grants will see successful applicants address a range of issues faced by Queensland women such as domestic and family violence, sexual violence prevention, respectful and healthy relationships, mentoring and leadership opportunities, career pathways into construction and women's health.
"Following Queensland Rugby League's announcement of pay equity for women State of Origin players last week, it's great to see they will continue their work to support gender equality in our communities thanks to this grant."
The QRL will use the grant to develop an awareness campaign as part of their Respectful Behaviours Framework which will be promoted across QRL networks and channels.
The campaign will feature male and female legends of the game to spread the message that domestic violence will not be tolerated.
The QRL has developed a range of initiatives with their team of wellbeing officers across the state, including the Support Squad initiative, which will be linked to each community football club as a support representative for wellbeing issues, with specific training related to domestic violence.
The programs will be aimed at empowering individuals by creating a safe environment for potential victims and an outlet for those who believe they are at risk of perpetrating linking in with specialist networks.
Sawyer said the QRL was grateful to the Queensland Government for their support of the Respectful Behaviours initiative.
"As an organisation who work with many vulnerable communities, we recognise our role in advocating for and championing safe communities," Sawyer said.
"The funding provided by the Queensland Government will support the development of an education campaign drawing awareness to reality of domestic violence.
"Although our programs will be aimed at empowering individuals by creating a safe environment for potential victims, linking in with specialist networks, it is important to note we will hold space for and support individuals who believe they may be at risk of perpetrating.
"The QRL is committed to actively working with key stakeholders in our game to address domestic violence."
Fentiman said Queensland women were looking to the government to invest in initiatives that addressed inequality, promoted respect, and supported women and girls to contribute and achieve.
"Several projects look to raise awareness of the impacts of domestic and family violence and where to get support, while other projects focus on specific women's health issues such as the promotion of activity for older women," Fentiman said.
"Many of these initiatives also ensure that the unique needs of women from culturally diverse backgrounds, Aboriginal and Torres Strait Islander communities and the LGBTQI+ community are addressed.
"The Palaszczuk Government is committed to supporting and encouraging women and girls to participate in all aspects of society and see women empowered across the state.
"I want to congratulate all the successful recipients in round two and acknowledge their hard work in making Queensland a safer place for women and girls."