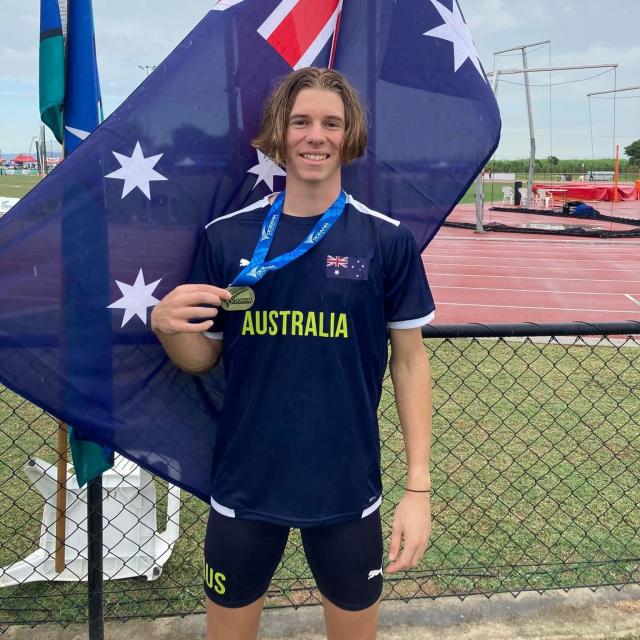 by Jessica McGrath
Nanango athlete Harrison Weil has secured a gold and silver medal at the Oceania Track and Field Championships in Mackay.
Weil, representing Australia, jumped a massive 7.07 metres in the long jump event, securing first place on 7 June.
The Nanango State High School Year 12 student also competed in the triple jump event at the championships on 6 June.
Weil brought home the silver with a massive personal best, 14.29 metres.
The Oceania Track and Field Championships is an athletics event organised by the Oceania Athletics Association for the World Athletics members of the Oceania region.
This comes after Weil became the 2022 under-18s men's Long Jump national champion at the Australian Track and Field Championships earlier this year.
Read more about the Weil brothers' national experience here: burnetttoday.com.au/south/2022/04/14/weil-brothers-shine-at-nationals/