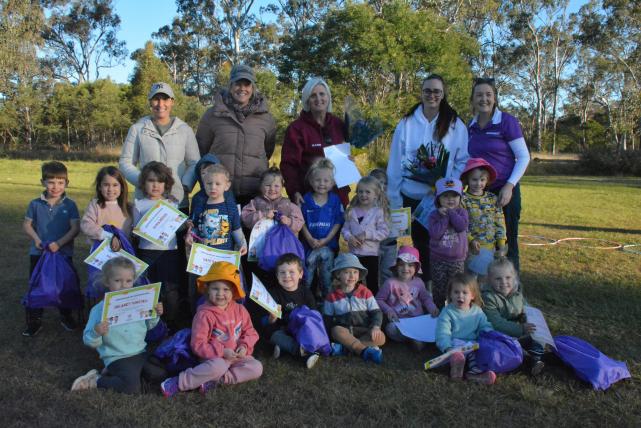 by Jessica McGrath
Nanango netballers stepped up to the court to improve their skills at a special training clinic.
Netball Queensland ran specialised workshops for the members of the Nanango Netball Association on Friday, 10 June.
The staff from Netball Queensland supported the Nanango coaches in running drills, learning new skills and match play with the netball players.
Head of Participation for Netball Queensland, Cherie Brockwell was pleased to run the clinic for the Nanango club as a thank-you for running the six-week pilot program 'Little Nettys'.
Little Nettys is a pathways program Netball Queensland is currently developing for three and four-year-olds.
The program focusses on locomotor skills, stability skills, and object control skills and provides benefits such as developing coordination, balance and concentration.
The Little Nettys pilot program ran for six weeks at Nanango and wrapped up on 10 June.
Nanango Netball Association President Katie Mangan said they had a really great time hosting the pilot program and being the first to get a taste of Little Nettys.
"It's been great building their gross motor skills and confidence," she said.
Little Nettys could potentially be introduced state-wide as an introduction pathway for netball by 2023.
Read more about Little Nettys here: burnetttoday.com.au/south/2022/06/16/little-nettys-a-success/