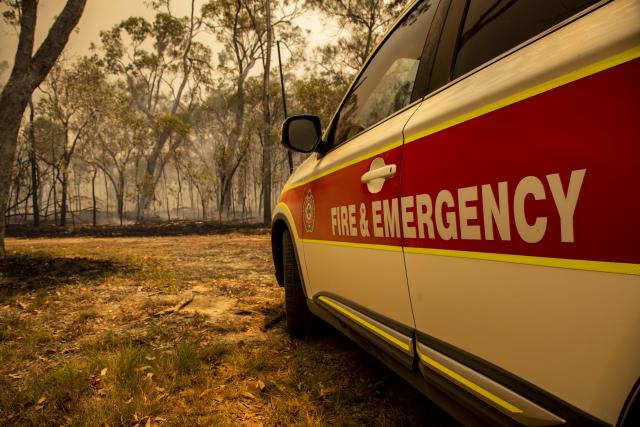 A fire is raging just metres away from the Isis Highway southwest of Biggenden this afternoon, with firefighters bringing in a bulldozer to contain the flames.
A spokesperson for the Queensland Fire and Emergency Services said that the blaze was called in just before 11:40am on Tuesday, 14 November.
A total of six crews are currently on scene to rein in the flames, which the spokesperson said covered 20 acres of roadside brush – an area stretching to over a kilometre in length.
Firies are reportedly using a bulldozer to construct a firebreak as they work to blacken out the affected area.
QFES said that the Isis Highway remains open to traffic and is not impacted by smoke, despite the close proximity of the fire.
The Service could not comment on a cause behind the fire at this stage.