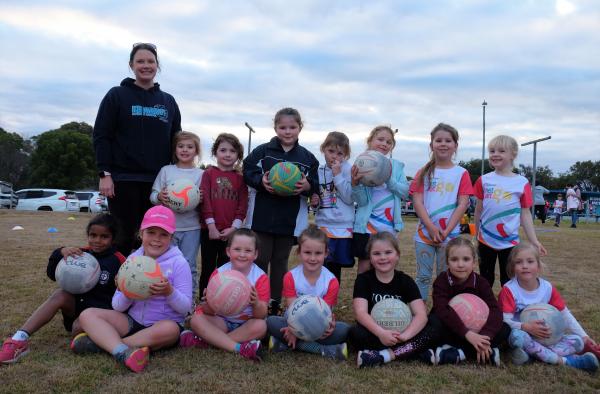 by Jessica McGrath
There was excitement on the Kingaroy netball courts as players remembered their passes and pivots after a long break.
The footwork and shooting came back for some, while others navigated the courts for the first time last Friday.
Kingaroy Netball president Hayley McAnally said many of the players were excited to get back into the game, after the season had been delayed due to the pandemic restrictions.
"We're excited we can do this term and we're going to do a great term," she said.
"A lot of new people have come in and everyone is excited to be back."
Some of the older players are helping out by umpiring the younger children and being patient as they learn the game.
"Many of our net set go kids have never played before, they are so excited," McAnally said.
Violet Davies, who plays in the 7-8's competition, was excited to get on the courts for a game after her first lot of training.
"It's fun, there's a lot of throwing," she said.
"I get to see my friends too."
Netball mum of two, Kieran Ramke said it was great the competition was back on.
"It gives them something to do," she said.
"Not a lot of sports have started back, so it's good this one could go ahead.
"It's very well organised, a good community and a great bunch of people organising it."
McAnally said the players and parents had done a great job, ensuring they signed in to comply with the covid-safe rules.
Kingaroy Netball is waiting on confirmation on when the senior competition will start back.