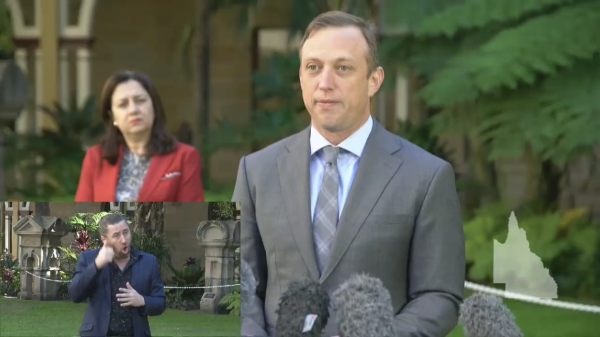 Kate McCormack
As the Palaszczuk Government announced the closure of Queensland borders this Saturday, new information regarding an unknown number of South Burnett residents lying on their border pass has come to light.
During this morning's press conference, minister for health Steven Miles stated Queensland Health has contact traced thousands of Queenslanders with many now in quarantine.
"We've seen people go to great lengths to avoid our border lockdown with people being dishonest and people trying to deceive our police and people lying on their border passes.
"And not just at the border, but right around the state in Cairns, Townsville, Gympie, Nanango in fact, police have now served more than a dozen notices to appear in court."
Burnett Today has reached out to local police authorities for more information and will update the public shortly.
There are currently no active cases in the Burnett Region.
However, there is one active case in quarantine in Toowoomba, within the Darling Downs health region.
An additional case in the West Moreton region overnight brings Queensland's active cases up to 11, with five of those in hospital.
After 63 days of no community transmission, Mr Miles said this all changed seven days ago with the announcement of two positive cases entering the state after three women returned from Melbourne.
"In the past week we've had nine cases here in Queensland, two travellers from Victoria, three cases of local transmission, two Queenslanders who travelled to Sydney and one returning Queenslander via Sydney as well as that one case today and we don't yet know the source of their infection," he said.
"Those cases have placed an enormous burden on our health system…We've done 85,000 tests in (the past) week.
"It is clear now that Australia is experiencing a second wave of COVID19 and we cannot afford to have that second wave here in Queensland."