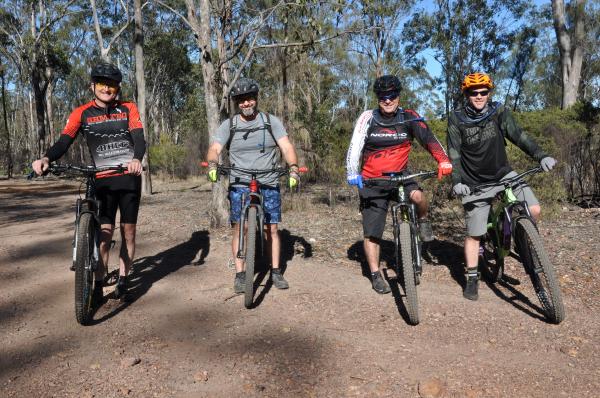 Laura Blackmore
In preparation for the South Burnett Mountain Bike Club's event this coming weekend, organisers took to the tracks for an early spin on Sunday morning.
For the first time in twenty years the organisation will host the first stop on the South East Queensland Mountain Bike Racer Series.
Club secretary Jason Wyeth said he was looking forward to a weekend of racing, plus welcoming guests to the region.
"There used to be a club at Nanango but it stopped more than two decades ago," Wyeth said.
"It used to hold the state championships.
"A few years ago a number of us keen mountain bikers were riding separately, but then decided to get a club going.
"We were lucky to secure the first event out of the seven in the series.
"Even though rain is predicted for the weekend, we are hoping to get between 50 to 70 competitors," he said.
"And like all events, we have a COVID plan in place."
Looking at the bigger picture, Wyeth said mountain biking as a tourism activity was on the rise because it drew in a different type of visitor.
"Westerns Downs Regional Council recently received funding for 11 different projects," he said.
"One of the projects will be to build trails at Russell Park in the Bunya Mountains on the western side, which will be launched next year.
"It will be a game changer for our region.
"Bunya Mountains has everything with plenty of elevation, the views, trees and great restaurants.
"We are seeing a lot of councils around area spend money in this area such as the Sunshine Coast and Somerset," he said.
"There's plenty of grey nomads and young families travelling, but mountain bikers are another type of tourist and there's real money in it."
The two-day event will kick off this Saturday at Wondai Mountain Bike Trails McEuen Forestry, Wondai.
For more information, visit the club's Facebook page: www.facebook.com/SouthBurnettMTB/