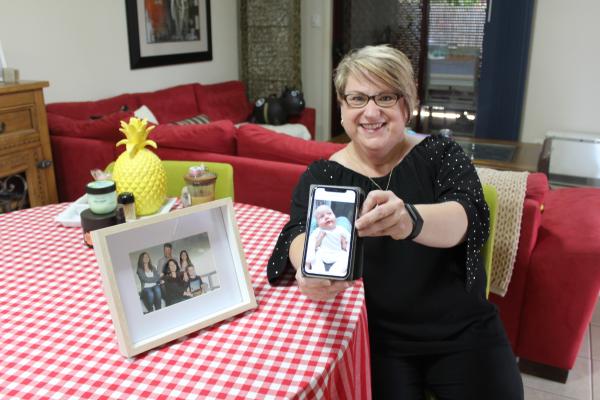 Laura Blackmore
Anitta Stallwood has never let her disability stop her achieving whatever she has set her heart out to accomplish.
Due to Covid the annual Wheel and Walk Challenge held in Brisbane to raise funds for Spina Bifida Hyrdocephalus Qld was moved online with participants being able to complete it from anywhere in the state.
The Kingaroy born and bred passionate community member has set her goal to walk 10,000 steps every day for the fundraiser until Sunday, 27 September.
As someone who has lived with Spina Bifida and Hyrdocephalus for her whole life, Anitta said this year she had an even bigger motivator to complete the walking challenge.
"I went to school with Deanna Fuller, nee Siddans, who is still my good friend and she has two children, Nathaniel and Hannah," Anitta said.
"The thing is now Hannah, my beautiful Hannah that I saw grow up from a baby, she now has baby Miriam and she has Spina Bifida.
"So all this walking and telling people about Spina Bifida, this is for Miriam because things need to change.
"We need to have this voice where we are finally allowed to have our say and I'm going to say it.
"We are just like everybody else but some people can't get past it," she said.
"It's sad because we have so much to bring to the able-bodied community."
As well as committing to the cause, Anitta is a peer mentor for SBH QLD for people living with Spina Bifida Hyrdocephalus across Queensland from within the comforts of her home.
SBH QLD Chief Executive Officer Dr Tony O'Connell said having people like Anitta as part of the organisation was priceless.
"Anitta is such a breath of fresh air for the organisation, since she comes with great enthusiasm and passion," Dr O'Connell said.
"But just as important, she has a lived experience of SBH, so is profoundly credible when she is interacting with our clients.
"We want to increase our use of our own clients with SBH in all our programs in order to ground us in what's really important for our clients in what we do," he said.
Over 15 years the Wheel and Walk has fundraised over $380,000 and over 5,000 people have participated.
It has supported Independence Camps, therapy and counselling services and without community generosity, these life-changing programs would not exist.
To donate to Anitta's cause or read more about the Wheel and Walk Challenge 2020, visit – bit.ly/3mDBvZ1