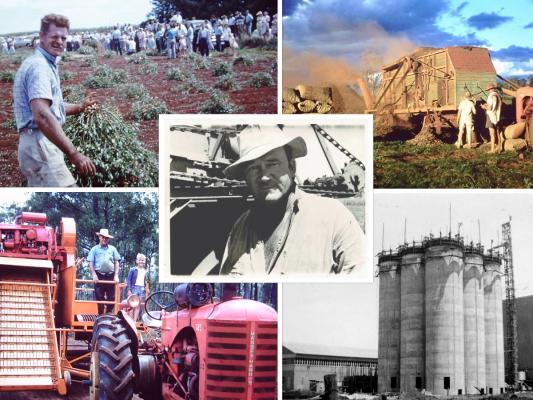 by Jessica McGrath
Kingaroy is well-known as the peanut capital of Australia and 2020 marks 100 years since the first commercial peanut crop was harvested in this red-soil region.
There has been many key players and moments in the South Burnett's peanut story over the years.
Over the next four editions, Burnett Today will celebrate '100 years of peanuts' with a collectable feature.
Each edition will have several pages to collect which will eventually form the 24-page 'Celebrating 100 years of peanuts' book.
This week our celebrations are launched with a look into the life of Edgar Frank (Jim) Eckart from Tingoora.
Also known as 'Mr Machinery', Jim was responsible for a number of peanut machinery inventions that changed the way peanuts were harvested throughout the nation.
Turn to pages 23 to 26 and 39 to 42 to read about how he put the South Burnett on the world map when it came to peanuts.
There's decades of stories from the iconic peanut festival in the main streets of Kingaroy or the day there was a fire at the peanut silos.
We uncover the heritage and history behind the first commercial peanut farmers, Harry and Ben Young.
In an upcoming edition we will also look at the footprint the Crumpton family have made on the local peanut industry.
Please get in touch with the Burnett Today team, if you know part of the Burnett's '100 years of peanut' story we'd love to hear about your chapter.