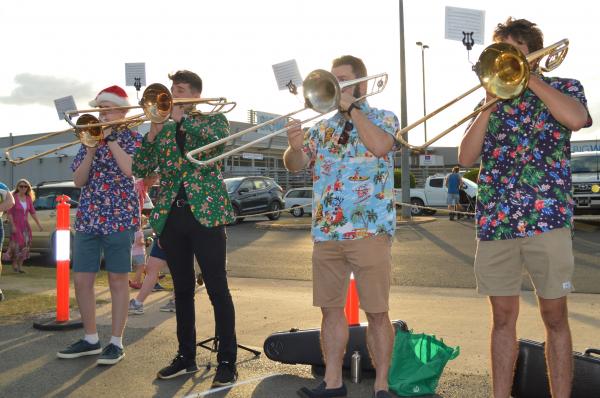 by Jessica McGrath
A trombone quartet welcomed people with some festive music as they entered the Kingaroy Christmas markets.
The brass take on the Christmas carols could be heard while people browsed through the several stalls selling handcrafted goods, paintings and baked goodies yesterday.
Santa Clause even dropped in to say hi to the children, getting a ride to the markets with some friendly Kingaroy paramedics.
The 2020 Kingaroy Christmas Markets were a Covid-safe take on the Kingaroy Christmas Carnival usually held each year.
Craig Lucas, one of the market organisers, said the event had come together and was well received by the community.