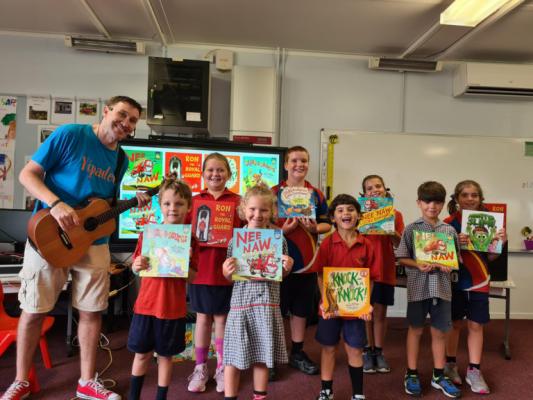 By Jessica Mcgrath
The students of Windera State School have welcomed their new Adopt-a-Cop from Murgon Police Station with open arms.
The little school of 19 students invited Senior Constable Danielle Gordon along to their weekly parade earlier this week as their special guest.
She even had the honour of presenting the student of the week award during the parade.
While at the school Senior Constable Gordon was asked to stay on and participate in a visit by well known author Dean O'Brien.
Mr O'Brien, also known by his stage name Deano Yipadee, entertained the students, teachers and police officers through songs and dance.
He also had some powerful messages for students through his stories, helping children to flourish and grow as individuals.
Senior Constable Gordon stated that it was lovely to be involved for Mr Yipadee's visit.
"It was so lovely to see the students so engaged and embracing their individuality," she said.