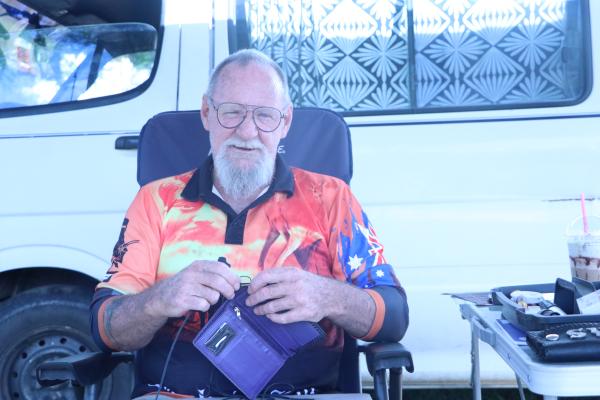 by Julian Lehnert
The markets at Mundubbera's Uniting Church are held every third Saturday of the month, allowing locals to browse a variety of goods.
Rob Stringer has been in the leatherworking business for over three decades and sells items made of kangaroo leather.
Tam Van Ekeren and mum Cindy Kershaw have teamed up to sell handmade soaps and a range of knick-knacks.
Young entrepreneur Stacey Radcliffe, 10, is selling handmade earrings at scrunchies at her first-ever market stall.