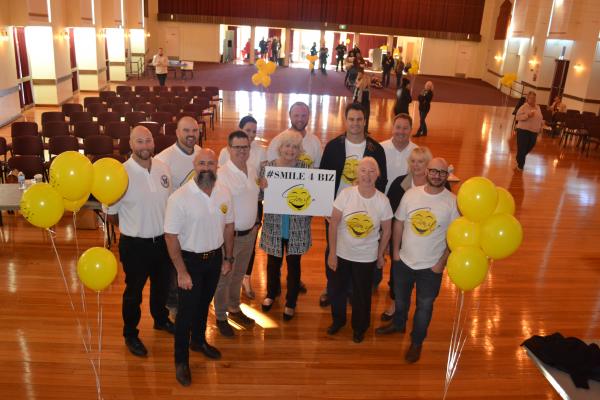 By Neesha Sinnya
Hundreds of community members and business owners gathered at the Kingaroy Town Hall on Friday, 18 June to celebrate the launch of the Kingaroy Chamber of Commerce's S.M.I.L.E wellbeing initiative.
Despite the chilly morning, the turnout was overwhelming as the community rallied for better mental health outcomes for South Burnett residents, who are proportionally more affected by suicide than other parts of the State.
A free barbeque breakfast was offered to the guests sponsored by SUNPORK and the Kingaroy Rotary Club.
Guest speakers including former rugby league players David Shillington, Matty Ballin, and rugby union player Berrick Barnes.
A moving speech was also given by Robyn Youngberry who lost her son Ryan to suicide last year.