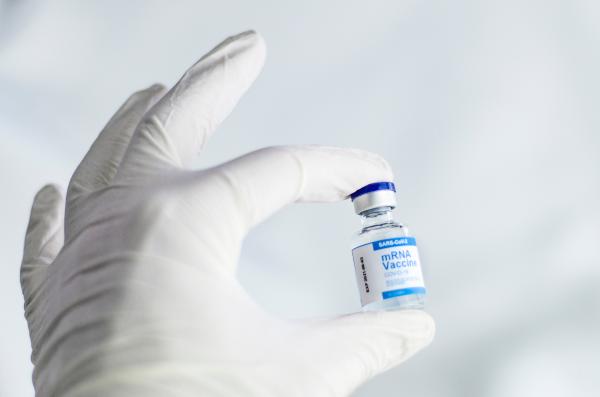 By Neesha Sinnya
Discussions last month in Parliament revealed the National Cabinet agreed the covid-19 vaccine should be mandatory for residential aged care workers.
This latest advancement is proposed to be implemented by mid-September 2021.
The vaccine rollout prioritised health care workers, therefore many residential aged care workers have received their first dose of the coronavirus vaccine by now.
Minister for Health and Aged Care, Greg Hunt, said the Morrison Government's $11 million grant program to help get aged care workers vaccinated was an 'important measure'.
The Minister for Senior Australians and Aged Care Services, Richard Colbeck, said the decision to mandate the vaccine for aged care workers will protect the residents in their care.
"This is why covid-19 vaccinations will be mandated for residential aged care workers as a condition of working in aged care facility," Mr Colbeck said.
This decision is supported by the fact that the risk of serious illness from covid-19 increases with age, and is significantly more dangerous for adults aged 70 years and over.
According to the Australian Government Department of Health, people aged between 70 and 90 years old made up the vast majority of covid-19 deaths in the country.
The protesters in Kingaroy on Wednesday, 7 July hoped to share their message with Deb Frecklington but she was out of office at the time.
The Chief Executive Officer for the aged care services group, Lutheran Services, Nick Ryan, said he supports the covid-19 vaccination mandate.
The group is in charge of Kingaroy-based aged care home, Orana who employs 111 people.
"To date, we can confirm all Lutheran Services aged care homes have had covid-19 vaccination clinics conducted on-site and all residents have had access to the vaccine," Mr Ryan said.
The CEO said he has been proactively engaging with all of the staff for some months now, providing education and resources to encourage them to get the vaccination as soon as possible.
Chairman of the Board for Gayndah aged care home, Gunther Village, said the facility shall be 'obligated to follow the mandating of the covid-19 vaccine.'
By the numbers
At the time of publication, more than 8,567,666 voluntary doses of the covid-19 vaccine have been administered to Australians with only two deaths directly linked to the vaccine.
According to the Department of Health's Therapeutic Goods Administration's coronavirus vaccine weekly safety report, an analysis of the 300 deaths following vaccination did not suggest the vaccine caused these deaths.
Comparison of expected natural death rates in a similar case group observed death rates following immunisation to distinguish possible side effects of the vaccines and coincidental events.
This is minimal compared to 910 reported covid-19 deaths across the country, 820 of these deaths were reported in Victoria with only 7 deaths in Queensland, according to the Australian Government Department of Health.
More than 30,905 cases of covid-19 have been reported across the nation with 20,718 cases in Victoria and 1732 cases in Queensland.
Mandate rules for other professions
Queensland Health confirmed a decision on Tuesday 6 July that students who are fully vaccinated with two doses of either covid-19 vaccine can undertake clinic placements in 13 local government areas excluding the Burnett region.
Currently, this rule only applies to 'restricted facilities' and is expected to be in place until 6pm on 16 July pending the coronavirus situation across the state, lining up with the easing of the lockdown.
The Australian Government Department of Health website states 'everyone in Australia will be offered a safe and effective covid-19 vaccine,' and most people, excluding aged care workers, maintain the option to choose.
Read more about what the protesters had to say here: bit.ly/3qYbkie
For more information about why contact tracing is important: bit.ly/3wAhsym