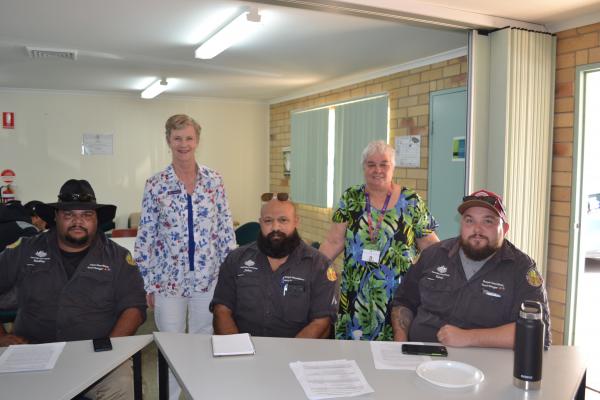 A local ranger program engaging students from Nanango State School, Cherbourg State School, and Silver Linings School, to help preserve the Bunyas, has earned a prestigious Queensland Child Protection Award.
The program is the idea of Kori Munro from the Bunya Peoples' Aboriginal Corporation, Burnett Mary Regional Group.
The Bunya Peoples Aboriginal Corporation partnered with the Transition 2 Success initiative to offer participants support, mentoring, and sharing of cultural knowledge.
The Murri Rangers do this by visiting sacred sites, making artefacts and tools such as nulla nullas and boomerangs.
This project not only created a sense of belonging for participants but also created many yarns, about why Aboriginal people had these tools and what they were used for.
The young men in the program, gained a sense of connection, learning about the land and their roles in protecting it, which was also supported by T2S staff and Murri Rangers on a weekly basis.
The Murri Rangers have also offered opportunities for the young people in the program to gain chainsaw tickets and forklift tickets and work experience opportunities, which could lead to further employment.
Senior transition officer for Youth Justice Services, Tanya Alberts, said the Murri Rangers were great role models and provided excellent mentoring skills.
"The Murri Rangers show the T2S participants that they can achieve anything and there is an opportunity to learn, regardless of their previous education," she said.
Child Protection Week is a national event that runs from Sunday, 5 September to Saturday, 11 September.
The purpose of the week is to promote the value of children and focus attention on issues around child abuse and neglect.