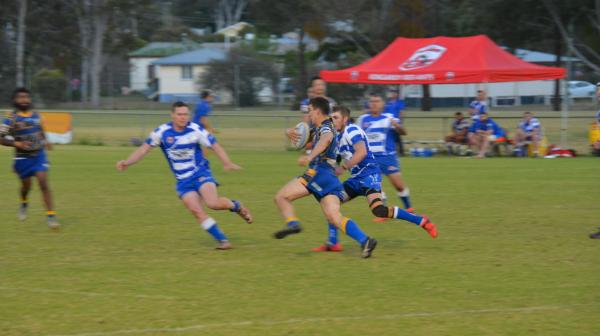 By Neesha Sinnya
Crowds of excited fans will line the Cherbourg rugby league grounds as the A-Grade Murgon Mustangs and Cherbourg Hornets battle for a monumental win.
The Grand Final A-Grade Match on Saturday, 11 September, has already brought a buzz to the community especially since last year's season was interrupted due to covid-19 restrictions.
As the teams gear up to get in a 'winning' mindset, Sheree Prendergast, an executive with the Murgon Mustangs hopes her team can take home the trophy.
The Murgon under-14s team will also compete for a win in the grand finals against the Kingaroy Redants.
"Both games will be very tough games. It will be a tough fight from Cherbourg Hornets in the A-Grade I can see them coming out of the blaze ready with fire on," Prendergast said.
With the game taking place in Cherbourg, the team already has an advantage with their loyal fans supporting them from the sidelines.
But with some Murgon Mustang players having family in Cherbourg, Prendergast hopes there will be positive support all-round.
"I'd like to see a big crowd with positive energy," she said.
In the lead-up to the game, Prendergast is reiterating the importance of 'giving it your all'.
"[The Mustangs] need to not go to sleep after the 60-minute mark and become complacent in those last 20 minutes," she said.
"There is still plenty of grit there and they can put it all together when they need it."
For both Murgon and Cherbourg, the mateship within the teams has been outstanding.
"It will be a great spectacle of football – congratulations to all the teams for getting footy back on the paddock," Prendergast said.