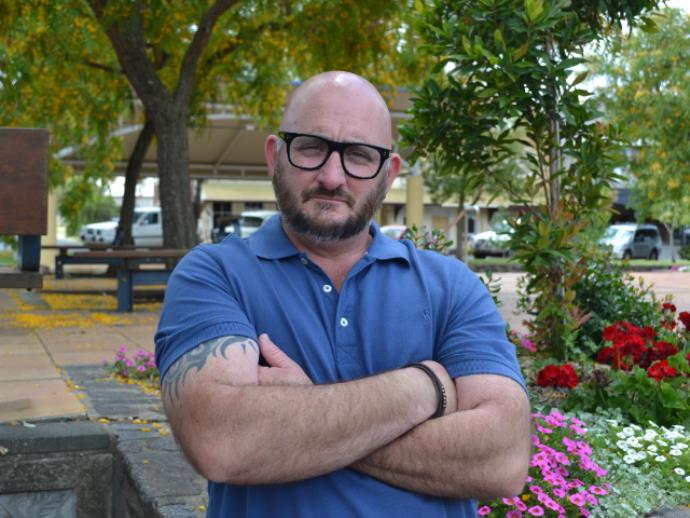 By Neesha Sinnya and Julian Lehnert
As Queenslanders prepare for the border to open, those who are eligible for a vaccine but unvaccinated are facing roadblocks to securing their freedoms.
82.1 per cent of the Burnett population have received at least one dose of the Covid-19 vaccine, with 66.6 per cent fully vaccinated at the time of publication.
What do the new rules mean?
With coronavirus updates coming in everyday, it can be confusing figuring out where we as Queenslanders stand.
The new freedoms for vaccinated people, and restrictions for the unvaccinated, will come into effect once the eligible Queensland population reaches an 80 per cent double vaxxed milestone, or when the border opens on 17 December.
When the rules are introduced, unvaccinated people will be unable to do the following:
Visit vulnerable settings, including hospitals, residential aged care, disability care accommodation, and prisons. There will be some exceptions for medical treatment, end-of-life visits, childbirth and emergency situations.
Unvaccinated people will also be restricted from attending the following:
Hospitality venues such as hotels, pubs, clubs, taverns, bars, restaurants or cafes
Indoor entertainment venues such as nightclubs, live music venues, karaoke bars, concerts, theatres, or cinemas
Outdoor entertainment activities such as sporting stadiums, theme parks or tourism experience like reef excursions
Festivals – either indoor or outdoor – such as musical festivals, folk festivals or arts festivals
Attend Queensland Government owned galleries, museums or libraries.
For fully vaccinated people, no restrictions will apply for the aforementioned venues.
"These restrictions are to ensure we don't overwhelm our hospital system when we have outbreaks; some restrictions on unvaccinated people are necessary," a Queensland Government statement read.
However, both fully-vaccinated and unvaccinated people will be able to access essential services and activities.
This means unvaccinated people will still be able to go to grocery stores, pharmacies, post offices, newsagents and clothing stores, and participate in activities like going to the gym for exercise, but capacity restrictions may still be in place at these types of businesses.
People will also still need to check-in to venues, which is important to support contact tracing after a localised outbreak. Australians are advised that vaccinated people can still carry the virus, although the risk is reduced.
Burnett pubs prepare for 'new normal'
Publicans across the North and South Burnett regions are coming to terms with the new restrictions, with some fearing the implications of the rules for both their employees and patrons.
A spokesperson for the Commercial Hotel in Biggenden raised questions about staff safety, saying that the new restrictions will be likely to aggravate some customers.
"We're well aware of these limitations. It poses problems for us – I'm concerned about the safety of my staff," they explained.
"We're a pub run solely by women, so I'm worried about the potential abuse my staff are going to get from potential customers who aren't vaccinated.
"Hospitality has already taken a massive hit because of Covid, but there's not much we can do about it except play by the book," they said.
In Gayndah, staff at the Burnett Hotel will be facing unemployment as the rollout begins.
"We're worried, because we're not getting vaccinated [for personal reasons]. None of us want to get vaccinated, so I don't think we're going to have our doors open. [Having to turn patrons away] would also be terrible," a Burnett Hotel spokesperson said.
Pub owners face the prospect of having to police the new rules when many are still seeking clarification themselves.
A spokesperson from Kingaroy's Carrollee Hotel said they hope patrons will understand that the mandate is out of their control.
"I'm holding out for more information, especially regarding my staff and what their rights and requirements are. Most of them are generally okay with it," they said.
"My interpretation is that, if it becomes a Queensland law, police will be enforcing it, and they will be shutting businesses down. I can't risk that – I employ 40 people, I don't want to put their jobs in jeopardy."
Politicians and businesspeople share their concerns
With the hospital system in mind, some politicians and businessowners believe the restrictions are unfair and unjust, with some even branding the new rules as 'a complete departure from the Australian way'.
Burnett pub and cafe owners were reportedly blindsided by the shock announcement of the new restrictions, with many unclear on how the mandate will affect business during what is for some the busiest time of the year.
Nanango MP Deb Frecklington was concerned about the lack of information available to back the restrictions.
"Throughout the past 18 months, it's been businesses and their staff that have had to do all of the heavy lifting to compensate for the State Government's failure to boost confidence and access to the vaccine," she said.
"This appears no different, and I am concerned about the lack of information and the burden that will be placed on businesses and community groups to police these rules."
Member for Callide, Colin Boyce, said the new restrictions are set to alienate and ostracise those who choose not to be vaccinated.
"Whilst I support vaccination, I do not support unnecessary, mandatory vaccination that
removes our fundamental right of choice.
"The threat of losing your job or being unable to enter a business – these are not voluntary choices that anyone can make," Mr Boyce said.
Kingaroy Police Senior Sergeant, David Tierney, is working with his team to ensure a smooth transition to the new regulations.
"We will be policing this the way we are already [with Covid restrictions]," he said.
"It's about educating people, and if people blatantly breach the rules we will use enforcement."
On the business side, Kingaroy Chamber of Commerce and Industry President, Damien Martoo, speaks out about a lack of consultation for businesses.
"The KCCI is already receiving reports from businesses who have given notice of
leave due to the new restrictions put on them come 17 December," he said.
Mr Martoo predicts the rules will deal a significant blow to the local business community.
"Businesses will be feeling extremely anxious about the cost or ability to check if
customers are complying with rules and even more worried about the wellbeing of
staff because of any confrontation that may occur because of this," he said.
For areas like the Burnett region, which have thus far recorded lower vaccination rates compared to other areas in Queensland, the impact will be sizeable.
The State's governing Chamber of Commerce and Industry Policy and Advocacy General Manager, Amanda Rohan, is concerned the rules could disproportionately impact regional small businesses.
"We are making it clear there is more work to do between government and businesses to prepare the business sector for reopening and recovery," Ms Rohan said.