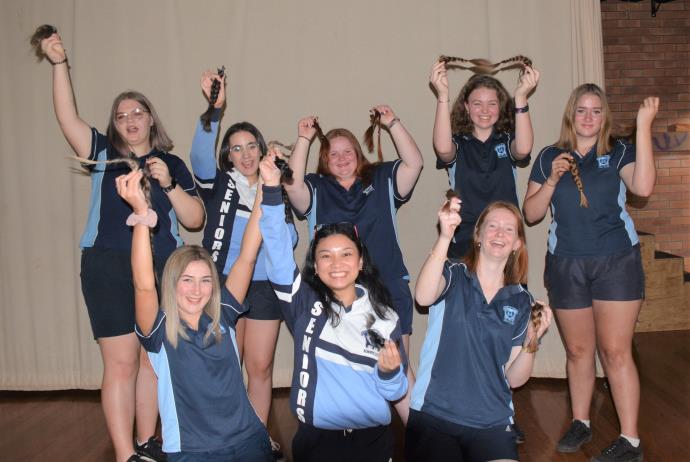 By Neesha Sinnya
As Kingaroy High Year 12 students prepare to say goodbye to the classroom, some also chose to part with their long locks to raise money for the Cancer Council.
The seven participating students raised more than $3500 between them for the Ponytail Project that sees donated hair made into wigs for cancer survivors.
Hairdresser, Kyla Steinhardt from Kingaroy and Nurunderi TAFE, supervised the ponytail chop with students cutting each other's hair on stage on Wednesday, 17 November.
For senior student, Kaylee, the opportunity to rock the chop was the ideal way to finish off the school year.
"It's a nice way to finish up the year, it's a physical change to signify the significant change of finishing school," she said.
Other students Abbie, Claire, Bridie, Abby couldn't stop reaching for their former ponytails following their haircuts.
"It's exciting but I feel like I did something good – it's going to people in need," Abbie said.