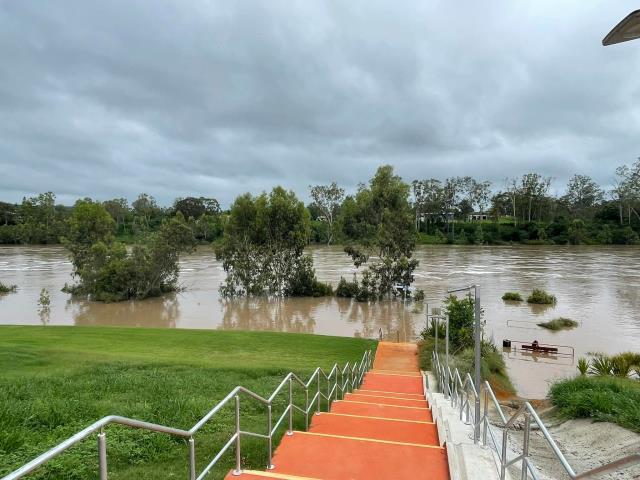 by Julian Lehnert
The Burnett River at Gayndah has broken its banks, spilling water on to the town's new Riverwalk which was unveiled last year.
As of photos obtained by Burnett Today earlier this week, the flood water completely covered the Riverwalk, partly or fully submerging many plants, trees and infrastructure such as benches and lamp posts.
The recent flooding comes as the Burnett, Auburn and Boyne rivers as well as other minor and major waterways in the North Burnett experience similar changes in water levels, with over 40 road closures in the region due to flood water reported by the North Burnett's Emergency Dashboard service as of writing.
The North Burnett Regional Council and Queensland's State Emergency Service remind motorists to avoid driving through flood waters and seek alternative routes where possible – "If it's flooded – forget it."