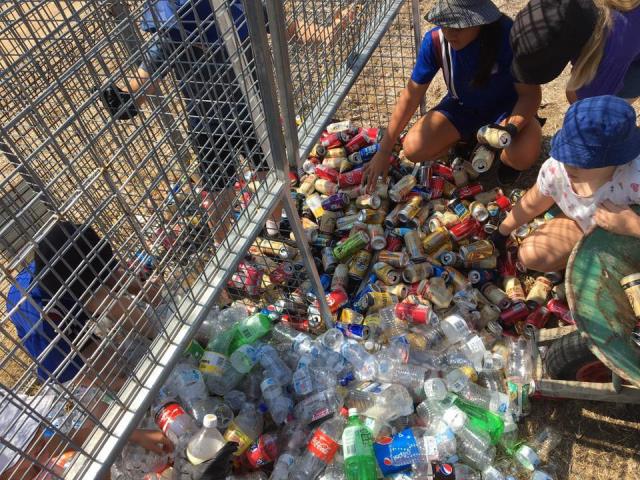 By Neesha Sinnya
Mundubbera State School students have been busy collecting recyclables in an effort to clean up the environment and raise funds since 2019.
Their efforts with the Containers for Change scheme has seen a whopping 70,000 containers with funds raised going back to children in the local area.
Mundubbera's recycling projects saw the school nominated for the Change Maker awards in the Community Group of the Year category, along with three other State finalists.
Mundubbera State School Principal, Peter Townsend, was proud to be recognised for the community drive initiative.
"The pool included 180 groups for this award, so we were very honoured to be included in the top four," Mr Townsend said.
"We were also very pleased to have met '10 Cent Tom' (Tom Pirie) who is an inspiration to all who meet him."
Tom Pirie is a young pioneer when it comes to recycling with his initiative, '10 Cent Tom,' seeing people with disabilities employed at a recycling depot whilst creating a clean environment.
The school decided to support Dolly Parton's Imagination Library which mails books to local children aged between zero to five years old.
Mudubbera's impressive efforts have seen 1015 books gifted to local children, encouraging both parents and children to develop their vocabulary and love for reading.
A strong community effort has allowed the program to succeed with an estimated 75 per cent of all recyclable donations gifted from the public.
"We encourage all locals and visitors to drop off your containers at school. If you travel away and want to deposit your containers and pass on our scheme ID C10473382, know this will also support the delivery of books to children aged 0-5 in Mundubbera," Mr Townsend said.