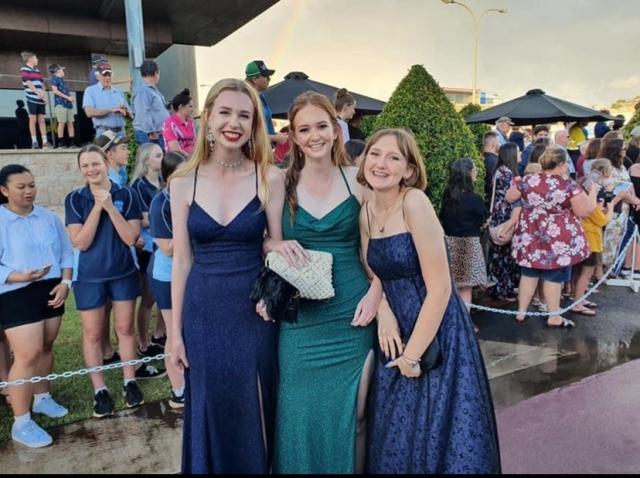 by Julian Lehnert
The South Burnett region can lay claim to some of Queensland's highest-achieving students of 2021, with one Goomeri and one Kingaroy student earning top-shelf ATAR scores in their last year of school.
Mackenzie Gillon from Kingaroy and Josee Currin from Goomeri earned an ATAR of 95.9 and 96 respectively, setting them up for a bright future in tertiary education.
Mackenzie earned her score by taking classes in General English, Mathematics, Specialist Mathematics, Biology and Chemistry, while Kingaroy State High School student Josee got hers by leaning into the humanities, excelling in General English, English Literature, Ancient History, Modern History and Legal Studies.
ATARS are expressed as a number on a 2000-point scale from 99.95 down to 0.00 in steps of 0.05, meaning that the two South Burnett students each scored close to the very top of the scale.
Both are looking to enrol at universities in the near future, with Mackenzie opting to first take some time off.
"I'm going to take a gap year to work, and then I'm planning on going to uni," she explained.
Josee, who was also awarded Dux at her school alongside her high ATAR score, is hoping to get her confirmation of enrolment come 13 January.
"I'm still waiting on an offer to go to uni – those come out in the next few weeks," she explained.
"My top two preferences are both at UQ, the first being Law and Arts, and the second being just Law."
The high-achieving student said that she is relieved to have done so well, given her choice of subjects.
"I'd say it was difficult to get the high score I did as I didn't do any sciences," she said.
"The way the subjects scale, it's a lot easier to do really well if you do science courses. So, you have to really overcompensate in humanities courses to do as well as someone doing sciences."