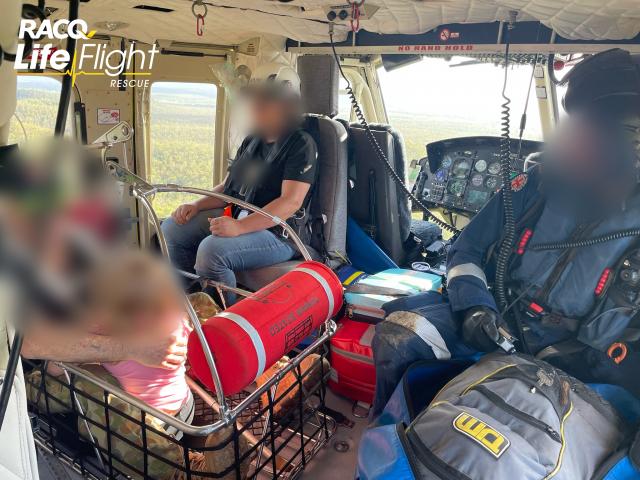 A North Burnett family, isolated by the floods and running out of food, were winched to safety by rescue crews.
A young girl, a couple and their four dogs were rescued by the Bundaberg-based RACQ LifeFlight Rescue helicopter crew, after their home was cut off by extensive flooding in the area on Tuesday, 11 January.
It is believed the recent floods had risen around their North Burnett property, taking out the roads and isolating the family.
The rescue chopper was called in around 3pm on Tuesday to move the family to a nearby town as they were reportedly beginning to run out of fuel for their generator and were also running out of food.
When the helicopter arrived at the property, the Queensland Ambulance Service Flight Paramedic was lowered down to prepare them for the rescue effort.
A woman was initially winched up to the helicopter, accompanied by the paramedic.
A man was then winched in a rescue basket, alongside his young daughter.
The paramedic was hoisted up again, this time with the four small dogs carefully stowed in a carrier, inside a winch-rated equipment bag.
The group were then flown to a nearby helipad.