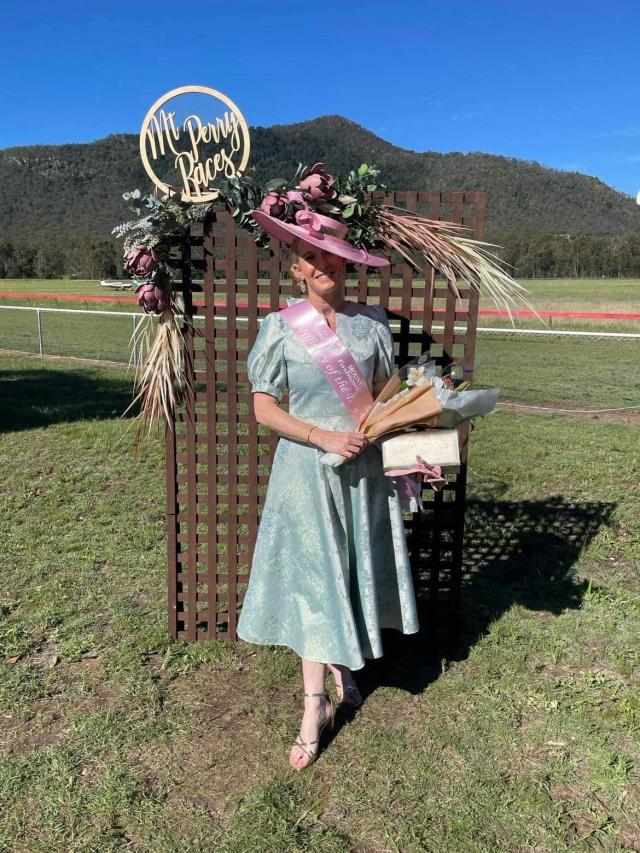 Trudie Payne is the talented designer behind 'TLP Millinery'. She was one of the North Burnett stall holders at Mundubbera's Burnett Christmas Pop Up Shop last year. She hand-makes everything from racewear hats to casual everyday wide-brimmed hats. Here's what this Eidsvold small business owner and grazier had to say as this week's Burnett's Best guest:
1. Where do you call home and what's your favourite spot in your town?
"Kerwee" at Eidsvold and my favourite spot around town is the Wuruma Dam which is perfect for water skiing.
2. What do you love the most about your job?
Creating something from scratch into a beautiful hat. Millinery is my happy place. We are also beef producers, so I have the best of both worlds.
3. What's your go-to drink order?
Gin & Soda.
4. What inspired you to start up TLP Millinery?
After competing in Fashion on the field for the last 20 years, I decided to make my own headwear. Then after being diagnosed with an aggressive Melanoma in 2018, I was looking for a wide brimmed hat and couldn't find one. I have been studying intensely for the last 3 years with milliners from all over the world.
5. Tell me about some of your favourite hats you've created?
They are all favourites as every piece is bespoke and they slowly evolve into something beautiful. I do enjoy making stylish everyday wide brimmed straw hats as well.
6. What's one thing you think your community needs?
A heated pool, so children can have swimming lessons all year round. So vital in rural areas.
7. What's the trick to the perfect racewear hat/ headpiece?
Your outfit must flow from head to toe, so your headpiece needs to match some colours in your dress, clutch and shoes to tie it all together. A headpiece must also suit a wearer's face shape and height. Some hats don't suit everyone.
8. How long does it take for you to hand make each hat (on average)?
A casual hat takes at least seven hours, whereas a more detailed race-wear piece can take days to complete. Everything is handmade and handsewn.
9. Why is it important for rural women to have access to quality hats?
The sun is so very harsh we're we live. 472 women died from a Melanoma in the last year. Wide brimmed quality hats are so important.
10. What's your goal/ resolution for 2022?
To launch a website and have more ready collections available. Also to be happy, healthy and enjoy life.