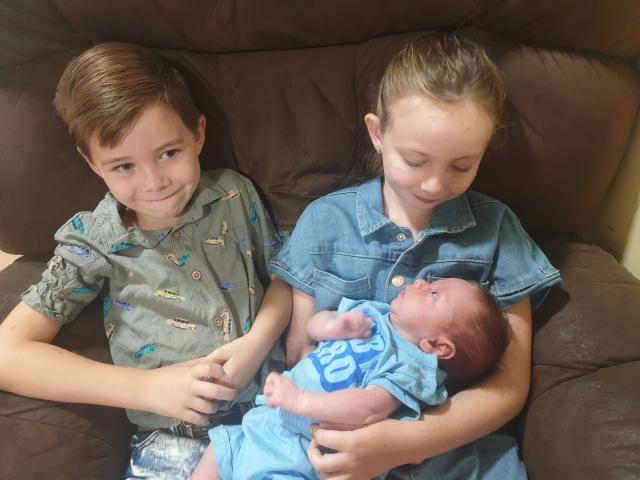 By Maddison Richards
On the 4th January 2022 in Bundaberg Base Hospital, a little bundle of joy was born into the world.
Jeremy Daniel James Banister-O'Sullivan was born on the 4 January 2022 in the Bundaberg Base Hospital.
Weighing at 3415g, mother Teresa Banister was shocked by the news that her baby was the first to be born in the North Burnett region in 2022.
Living close to Airport Road, between Monto and Mulgildie, mother Teresa Banister and father Ethan O'Sullivan, as well as their two other children, eight-year-old Lexia, and five-year-old Austin, welcomed a new member to the family.
"First week he just slept, but now, he needs his Micky Mouse snuggle to sleep with, he just won't sleep without it," said Teresa when asked how Jeremy was doing.
Lexia and Austin, Jeremy's older siblings just love their new brother.
According to their mother, "They just love and adore him," she said.
"They're always asking 'can we have a hold? When will he start to crawl?'"
When asked what the meaning behind his name was, 'Jeremy' was a favourite name for dad Ethan.
"His middle names all have family value," Teresa said.
It is clear to see the love brimming in this family.