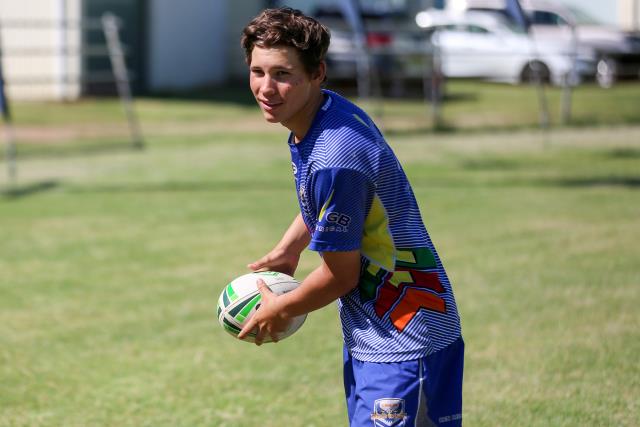 Senior Cultural Award
Carolyn Dingle (Kingaroy) has received the honour of the 2022 South Burnett Senior Cultural Award.
This award is presented to a nominee over 18 who is making a significant contribution to the cultural life of the South Burnett.
Carolyn is a very talented musician who not only contributes musically to many local art groups, but is also an integral part of these organisations.
She is always there to help organise, advertise, set up and clean up after each group's rehearsals and performances.
Carolyn is the first lead violin player in the South Burnett Orchestra, and a member of the South Burnett Community Pop Orchestra where she mentors young string players.
She is also a member of the South Burnett Choral and the newly-formed acapella singing group Six Appeal.
Carolyn is not only a successful musician, she will always be the first to raise her hand to do anything that needs to be done and is a wonderful mentor.
Other cultural nominees included Jane Erkins (Nanango) and Julee-Anne Bell (Kingaroy).
Junior Cultural Award
Juliana Evangelista has been named the South Burnett Junior Cultural Award.
This award is presented to an individual 17 years of age and under who is making a significant contribution to the cultural life of the South Burnett.
She has been an integral member of the Kingaroy State High School instrument program, performing in the Kingaroy and Dalby eisteddfods on several occasions.
She has also been a member of the Kingaroy State High School marching band and performing as part of the symphonic orchestra at several ANZAC Day ceremonies, and has performed in many other concerts along the way.
Juliana has always applied herself to her studies consistently throughout her senior schooling, always aiming to excel, especially in public speaking, and with this received the Lions Youth of the Year Public Speaking Award.
The other nominee was Cooper Mollenhauer from Murgon State High School who has been involved in his school's concert band, the QUT Song Writing Project and the South Burnett Community Orchestra.
Junior Sportsperson of the Year
This year there was a tie for the Junior Sportsperson of the Year, with Lachlan Zelinski and Nathan Roderick both taking home the award.
This award is presented to a nominee aged 17 years and under who has made a notable achievement in sporting endeavours.
Lachlan Zelinski has been a great representative for South Burnett sport. hE has represented Murgon State High School, Murgon Township, Wide Bay and the Sunshine Coast.
Lachlan has not only played in a variety of sports this past year but also has received awards because of his sporting representation.
During Lachlan's schooling he played and captained all seven games, leading the team to win the South Burnett Broncos Challenge, and was also a member of the Open Boys Touch Team, Wide Bay Squash Team, South Burnett and Wide Bay Touch Team, Open Boys Swimming Champion, Open Boys Cricket Team and has participated in all school activities including swimming and athletics.
Outside of school Lachlan participated in various touch and rugby activities, one being the Queensland Youth Academy Broncos squad and the Under 18s Sunshine Coast Team.
Nathan Roderick has been an outstanding sportsperson over the past year and was selected, played in and the captained for multiple teams for Murgon State High School, Murgon Township and the South Burnett Wide Bay.
Nathan was apart of the Under 15s rugby league team, open boys touch team, and the cricket team played in the state T20 competition.
Outside of school Nathan participated in various cricket competitions, squash and golf – which he only started in March last year – and now has a handicap of eight.
Other junior sports nominees were Dustin Ramke (Mondure) and Matthew Springate (Nanango).
Senior Sportsperson of the Year
Both nominees, Scott Collier and Jayde Novak, were awarded the Senior Sportsperson of the year for 2022.
This award is presented to a nominee over 18 years and recognise a person in the community who has achieved significant recognition in sport.
Scott Collier is deeply involved in local sport as a parent, coach and competitor.
As a parent, Scott is a great supporter and volunteer for the South Burnett Little Athletics.
He volunteers his time to officiate and assist coaches. As a coach, Scott coaches "Tiny Touchies" children's touch football.
As a member of the South Burnett Pistol Club, he is a qualified range officer and manages the club's social media and is active in club working bees.
As a competitor he placed second in Queensland for two different divisions of pistol shooting and was highly placed in six other divisions.
Jayde Novak was born into a sporting family, learning to love riding horses from a young age.
She is also an accomplished swimmer, and in the elite McDonalds Junior Team she was the school state champion in Mundubbera.
Jayde also won the Saint Mary's Sports Person of the Year and has achieved excellence in her academic studies.
Jayde competed in the Brisbane Royal Show where she placed third and has been in the top five for state eventing on more than one occasion.
She has achieved all of this with serve scoliosis and other disabilities.
Jayde never draws attention to herself and always finds the time to help out others in need.
Sportsperson of the Year (Coach/Official or Administrator)
Sheree Prendergast has been honoured with the title of Sportsperson of the Year which is presented to an individual who has made a significant contribution to sport and or the community as a coach, official or administrator.
Sheree has been apart of South Burnett rugby league for the past five years. It has been tough throughout Covid-19 but she helped ensure South Burnett Rugby League was able to return to the paddock in 2021.
She has made considerable individual contributions to the sport.
She has always performed the role admirably and with great dedication and determination, and without her the sport would have struggled to return to play.