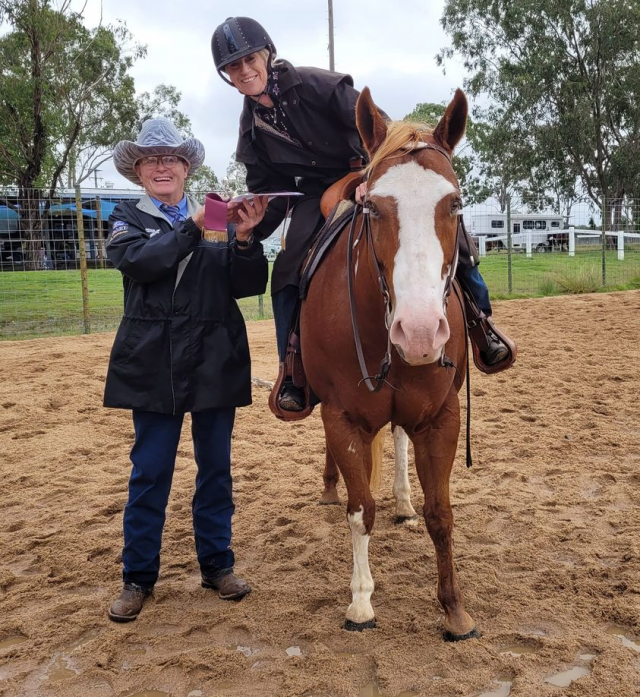 South Burnett Western Performance Club were very proud to announce their special fundraising show last weekend raised $1100 for the Nanango Community Men's Shed.
Nanango Men's Shed members visited the club's show on Saturday 7 May to meet the riders and thank them for their generous support. The club raised funds with an online auction that ran through the SBWPC Facebook page.
Sunday was their Open Show and despite it being a bit damp, the show had enthusiastic riders from Gympie, Kingaroy, Blackbutt and even as far as Kogan in the Western Downs.
The monthly shows at the Nanango Equestrian Centre are becoming very popular, attracting riders to the South Burnett region from as far as Toowoomba, Sunshine Coast and Caboolture.
The club's next shows are in the first June weekend with an Open show with Classic Halter Events on Sunday 5 June with Judge Helen Bentley. Spectators and new members are welcome to come along.
For more information visit: bit.ly/3MZHmnT