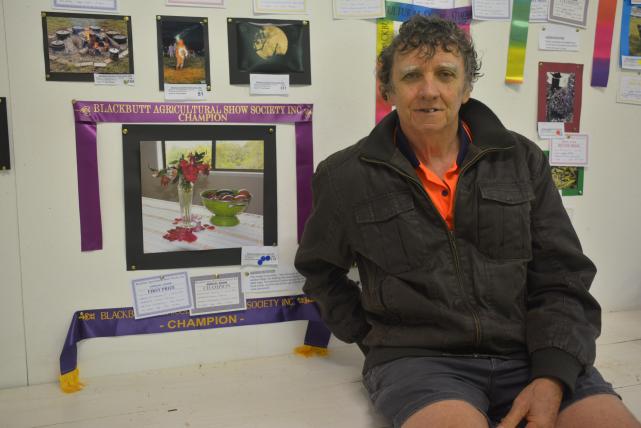 by Jessica McGrath
Muddy puddles, although lots of fun to jump in, proved too wet to host Blackbutt's 2022 agricultural show.
Blackbutt Agricultural Show Society has had its fair share of hurdles.
In 2020 and 2021 the annual show was cancelled due to the covid-19 pandemic.
However, in 2021 a smaller affair was held instead of the show, which included a woodchop competition and the Blackbutt Bazaar Markets on 15 May 2021.
As the 2022 show date approached the rain set in for potentially record-breaking rain for May.
Blackbutt Agricultural Show Society President Charlie Gibling said the committee tried to work out ways to still hold the show before making the final decision to cancel early in the morning on the designated show day, Saturday 14 May.
In the days leading up to the show the committee announced the horse show was cancelled as the judge was flooded in.
Before too long the cattle events, Ute muster and then dog events were cancelled as the wet weather increased.
"The woodchop was the last to go," Mr Gibling said.
It was simply too slippery for the woodchop, too wet to hold the various animal events and the ground was too soaked to safely cater for the various rides lined up.
However, Blackbutt Show Society opened up its pavilion last Saturday to show off the 2022 various arts, horticulture, craft, cooking, education and produce entrants.
Community members happily came through and browsed the various pavilion entries -read more here: burnetttoday.com.au/news/2022/05/17/gallery-blackbutt-show-pavilion-a-success/
Mr Gibling said it was most disappointing to see the 2022 show rained out after the committee and volunteers had worked so hard to make this year's show a reality with many late evenings spent planning.
"Everybody was so keen to do so much this year, everybody knuckled down and then it was washed out," he said.
The 2022 show was even looking to be an impressive event with 320 dogs nominated for the dog show -however the judge could not travel to Blackbutt due to the flood waters.
"The dogs were up this year and looking good," Mr Gibling said.
Similarly the chook entries were up with around 300 entries.
"We want to cater for it [the show] and support it, but there's only so much you can do," he said.
Mr Gibling thanked all of the volunteers and supporters of the Blackbutt Show.
"They have worked so hard," he said.
Blackbutt Agricultural Show Society will look into possibly doing a 'mini show' event later this year, possibly like 2021's woodchop competition and markets.
"We'd rather spend that money [set aside for the show] and do something for the people," Mr Gibling said.
The Blackbutt Ute Show and the South Burnett Subchamber Ute Muster has been postponed until 11 June at Blackbutt Showgrounds.