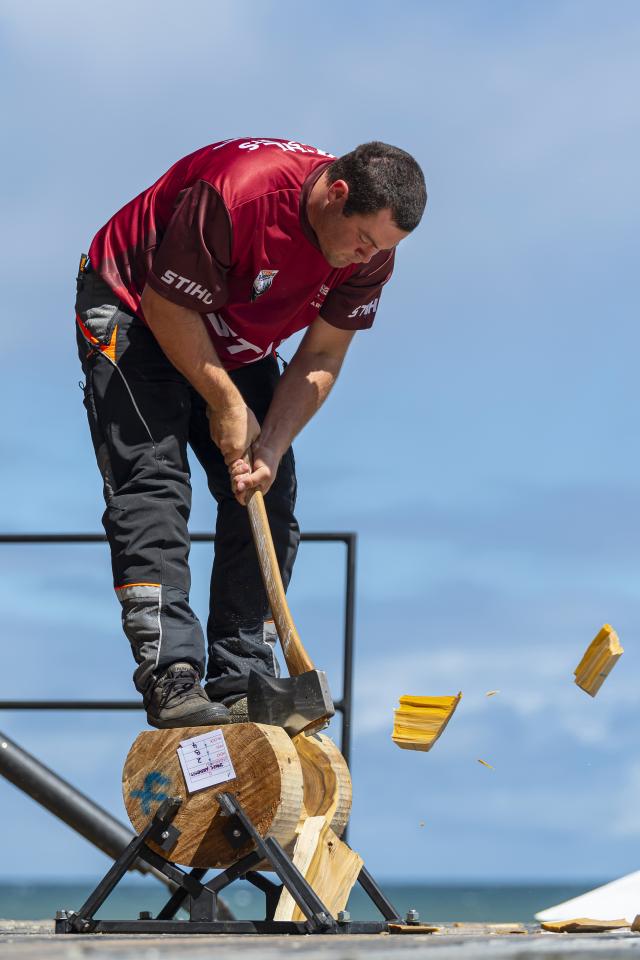 Euan Morrisson
Another Argent goes to test their mettle on the world stage.
Blackbutt's own Jack Argent will be flying to the STIHL Timbersports® Rookie World Championship held on Saturday, 28 May.
The World Championship will be held in Vienna, Austria at the famous Rathausplatz in the middle of the city.
Jack Argent is also a keen footy player, playing for the Nanango Stags Rugby League Club, but has been chopping wood for pretty much his whole life, he said.
Jack will be competing in the under-25s Rookie Championship which has just come back after a two-year hiatus.
This will be Jack's first international competition and he said he's keen to get into it.
"Pretty excited, pretty keen on it," Jack said.
Jack said the best thing about the sport, and competing at his level was the friendships he has forged.
"The best thing about the sport is the mates you make all over the world and in Australia," he said.
To prepare for the World Trophy while in Austria, Jack has some training days to go to.
"I've got to do training camps, but I actually had the head of the Germany team message me the other day. He wanted me to run one of the camps," Jack said.
"I told him I'll do it if I got some free time but I'm not really worried about coaching other people when I'm trying to win a world title."
Most of Jack's time in Europe is booked up with various woodchopping responsibilities and he said that he's not really thinking about making much of a holiday of the trip.
"I'm over there to chop I'm not too worried about anything else really.
"I'll start celebrating and sightseeing after I go alright hopefully."
We wish him all the best in his overseas woodchopping.