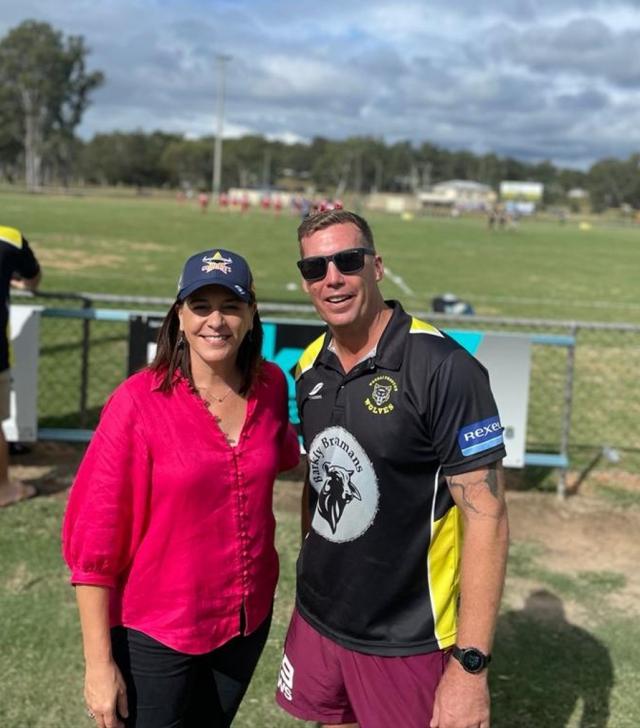 Member for Nanango Deb Frecklington, has congratulated two South Burnett groups who have secured funding to undertake major lighting projects at their grounds.
Mrs Frecklington said the Wondai Proston Wolves Rugby League Club, and the Nanango Show Society were successful in securing funds totalling almost $210,000 through the Active Gameday Projects Fund.
"These are important projects for the South Burnett which certainly deserved support," Mrs Frecklington said.
"Lighting of our grounds grows participation in local sport by providing the option for clubs to train and compete in the evenings when more people are available outside of work hours, and when it is cooler during the summer months.
The grant will help upgrade the Wondai Wolves' existing lighting as their club continues to grow.
"The Wondai Wolves are undertaking an infrastructure improvement plan at their grounds," Mrs Frecklington said.
"The Nanango Show Society will use the grant to install new lighting at their main arena. This provides opportunities for the sport and recreation clubs based at the Nanango Showgrounds to attract large state and national events from their affiliated groups such as Equestrian Queensland, Dogs Queensland and the Queensland Rodeo Association," Mrs Frecklington said.
Nanango Show Society President, Les Schloss, said the lighting project had been a goal of the Show Society for many years.
"Along with the grant, we could not have made the project happen without a substantial contribution of $30,000 from the Heritage Nanango Community Fund, and our own Show Society, which is also making a large investment.
"A project like this also has flow-on benefits for the whole community as it helps increase visitors to the region for major events and provides a broader economic and social boost for Nanango and the South Burnett," Mr Schloss said.