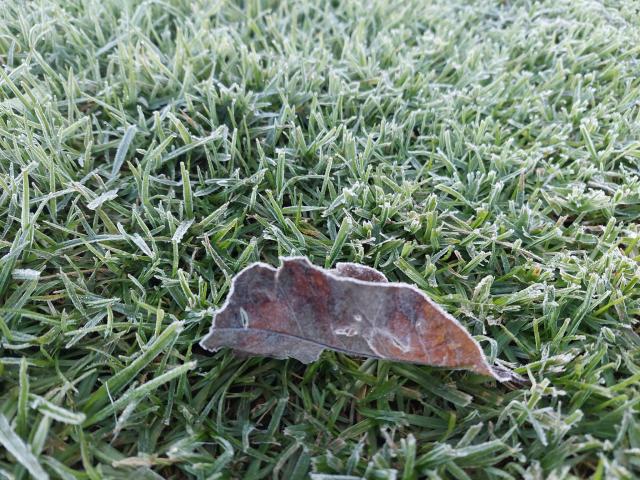 Euan Morrisson
Parts of the Burnett have recorded one of their wettest Autumns on record.
Climatologist Dr Blair Trewin from the Bureau of Meteorology says residents can expect a dry Winter to follow.
Parts of the Burnett have had some of the wettest autumns on record this year due to multiple factors, including the oceanic and atmospheric phenomena La Niña.
Kingaroy, Dr Trewin said, had its wettest autumn since 1998.
"As a whole general picture, rainfall was significantly above average," Dr Trewin said.
"The most extreme month was May… whereas March was pretty close to average."
Coming into winter, Dr Trewin said that parts of the South Burnett can expect their first frost sometime this week.
"It depends a lot on if winds drop out overnight," he said.
"Looking at Kingaroy, the data has been exceptionally warm overnights in May. The average day for the first frost is 25 May.
"So, the first frost is running late but not dramatically so yet. We don't expect to see seasonal, above-average winter temperatures this year."
According to Dr Trewin, we can also expect to see less rain in winter than there was in autumn as winter is typically the driest season.
"The wind and rain should clear out from this week," he said.
"There's strong fronts, low-pressure systems in central Australia and with them, the Burnett gets the fringes."
The Indian Ocean has been warmer than usual, according to Dr Trewin.
This has resulted in some of the strong winds that have characterised the weather lately.
"The main reason is the Eastern Indian Ocean has been unusually warm," Dr Trewin said.
"It tends to be stronger inland but even on the East coast it has a fair influence… the La Niña tends to be more of a spring/ summer thing.
"It's starting to drop away, so [we] expect the Pacific Ocean to stop formally being in La Niña in the next few weeks."
The successive series of La Niña events is unusual but not unprecedented, said Dr Trewin.
"The last two summers with a break in between have been La Niña. It's more common for two La Niñas in a row than two El Niños."
According to the Bureau of Meteorology's Special Climate Statement 76, the Bureau's Moreton rainfall district 3, which includes Greater Brisbane, the Gold Coast, Gympie and Kingaroy, had its wettest week since at least 1900.
"The totals for the Moreton rainfall district are comparable to the extreme rainfall of February 1893, which saw three floods along the Brisbane River and Australia's highest daily rainfall total of 907.0mm at Crohamhurst on the 3rd of that month," according to the special statement.
The report also states that as the atmosphere continues to warm, extreme rain events may become more likely as a warmer atmosphere can hold more moisture than a cooler one.
Dr Trewin said that while this may be the case, the reverse, longer droughts were not necessarily going to happen as a result of the increased moisture in the air and the more extreme rain events.
"It doesn't follow specifically," he said.
"There sure are parts of the world where there's more droughts, less rain. Particularly southwest and southeast Australia, but it's less so in Queensland -because in east Australia the rain is so variable, it's hard to tell.
"In eastern Australia, we don't see observed trends in rainfall so simply. In other places like the northern hemisphere, it's a lot easier to calculate rainfall trends over time.
"In Australia, a lot of variation hides background trends."
The recent heavy rains have brought some areas to extreme flooding, especially in northern New South Wales and south-eastern Queensland, but have brought other areas out of drought.