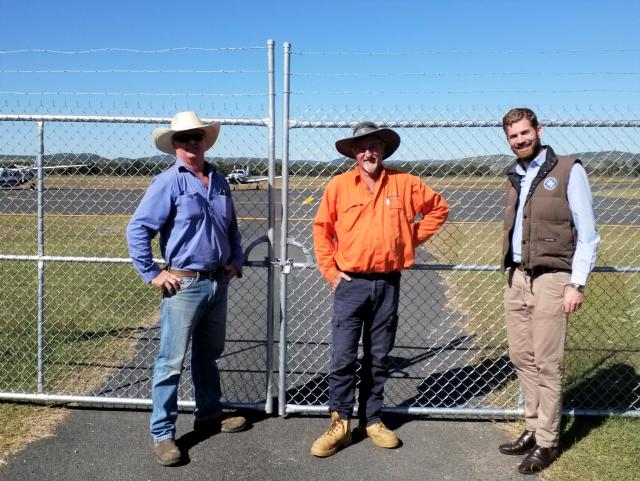 North Burnett airports will now be safer with the establishment of wildlife-proof fencing.
North Burnett Regional Council's Parks and Open Spaces team have headed up the Airport Fencing project which was funded by the Regional Airports Program Round 2 program.
The airports at Monto, Gayndah, Eidsvold and Mundubbera now have wildlife-proof fencing.
Fences will increase the safety for pilots and reduce the need to have to clear airstrips.