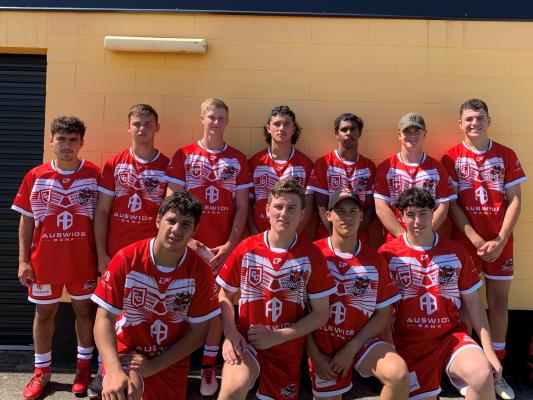 By Jessica McGrath
The charge of the Wide Bay Bulls wasn't enough to overcome the Western Mustangs during their three trial games.
Kingaroy's T.J. O'Neill Oval was home to high-level rugby league last Saturday, hosting the Cyril Connell Challenge under-16 boys, Harvey Norman under-19 women's, and the Auswide Bank Mal Meninga under-18s men's trial matches.
Wide Bay under-16s manager Scott Prendergast said it was fantastic for the South Burnett to host such a high level of football competition, with visitors from Wide Bay and southwest Queensland.
"Kingaroy has done a great job, (with) beautiful grounds and friendly faces," he said.
The under-16 Bulls team was defeated but has room to grow throughout the season.
"Because it is a trial concept with the number of changes across both sides, Wide Bay was strong until the last quarter," Prendergast said.
The under-19 ladies game was cut short due to a Wide Bay player's serious knee injury, and the under-18 Bulls managed to get a number on the board in the final quarter.
Prendergast said all three games had a strong start but lacked fitness and cohesion due to the many changes in the trial game format – both elements in the game that can be easily fixed during the season.
The Wide Bay Bulls were defeated in all three games. However, 2021 marks the first year of Wide Bay being back in the state competition, which is a small win in itself.
Queensland Rugby League 2021 has implemented state-wide competitions for the under-16s and 18s boys, and under-19s ladies.
"Traditionally it was only clubs that hosted Intrust Super Cup teams that were involved, whereas now they have included Wide Bay, the Mustangs and other teams and regions that don't have an Intrust Super Cup team," Prendergast explained.
Seven South Burnett boys trialled for the under-16s, while four South Burnett players had a go on the under-18 men's team.
The Mal Meninga Cup will run for six weeks, while the Cyril Connell Challenge and Harvey Norman games will run for three over alternate weeks.