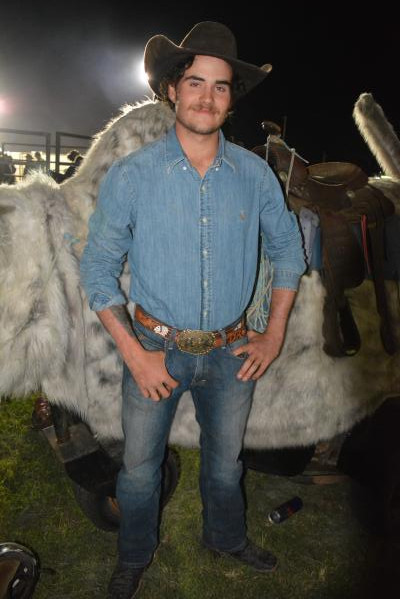 By Amy Buckingham
Slightly leaning forward over his riding arm, 19-year-old Dan Ruhland maintained a square position to stay on his twisting, bucking bull.
The Mount Walker cowboy rode his beast 'Titanium' for eight seconds at the Maidenwell Hotel Bull Ride on Sunday, 25 April, and he walked away with approximately $1000 after winning the open division tallying 80 points.
"My bull was jumping and kicking before it turned to the left," Ruhland said.
"It had me working pretty hard, but we got there in the end. I just focused on watching the bull and keeping my free hand down."
Judge Graham Browne said Ruhland was the competitor to watch and imitate.
"He had the bull power under him, he sat square, turned his toes out, and did the job right," Browne said.
"He is one of our young guns and he has shown that he is the one to look out for."
Buying winning cowboy Ruhland in the calcutta, AMG Electrical was $3000 better off than when they entered the event.
With this portion of the prize pool, AMG Electrical gave $1500 back to Tanduringie State School for its fundraiser.
Also achieving a high score at the rodeo was 19-year-old Toowoomba rider Zane Hall who put 71 points on the board also staying on his beast 'Demolition Dan' for eight seconds.
"I had a pretty good bull. There were some better ones, but it's just luck of the draw," Hall said.
"I did my job and that's all I'm concerned about.
"I had adrenaline rushing through me and I couldn't think about much except for how I was riding and reacting."
Agreeing Hall's beast was difficult to tame, judge Graham Browne said he scored Hall a couple points less for his stock.
"His bull had him in a bit of trouble," Browne said.
"But he had one leg on each side and his mind in the middle which was good."
Several open division riders including Ruhland and Hall will compete at the Jimboomba Rodeo on Saturday, 1 May.