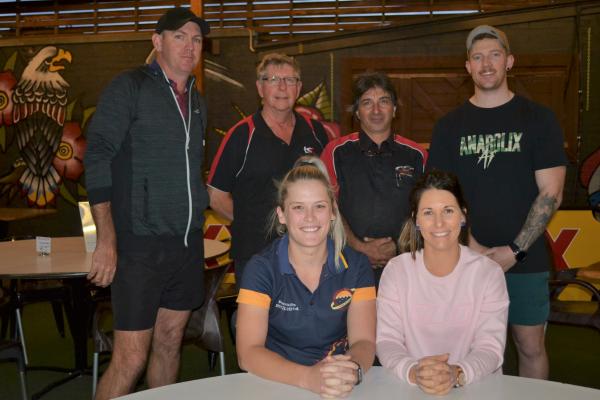 by Jessica McGrath
Giving budding football players the skills they need to go far is the heart behind the upcoming Youth Development Program for South Burnett Soccer.
A stellar line-up of coaches is set to inspire the soccer players at a grassroots level through a series of workshops and programs.
Coach and program organiser Lauren Mangan said the team of 11 coaches came from all walks of life, and more than half had learned to play in the South Burnett before moving to bigger leagues.
"We have a vision to see youth football in the South Burnett improve its standard," Mangan said.
"We also wanted to inspire the kids to start football here and go onto play high in Queensland."
Currently, many football players move away after their junior seasons so they can play at a higher level of football. The coaches' dream is to have the ability to equip these budding athletes with the standard of skills they go searching for.
The program has a line-up of male and female coaches, with some specialising in different tactics such as defence or goalie skills. They have played for different clubs and levels including for Australia, Queensland, South West Queensland Thunder, Brisbane Lions and the Moggill Football Club.
"As coaches we have the experience outside the South Burnett, we've seen how professional clubs are run," Mangan said.
"I think the kids and parents will find this a really professional program."
Coach Sam Macri was keen to brainstorm different exercises for the program once he met the group of children.
"When you're developing kids it is always good, but it is hard to grasp until you see the kids," he said.
The aim of the program is to give each attendee individualised feedback so they can grow as a player.
The first session of the 10 week program will be held on Tuesday, 11 May and is open to 8 to 12-year-olds who are already registered in a local soccer club. The sessions will be held between the Kingaroy and Nanango soccer fields.
The coaches are also hoping to line up a time to take the program attendees along to a game in Brisbane and maybe even play at halftime, in order to inspire them even more.
For more details visit the South Burnett Youth Development Program Facebook page.