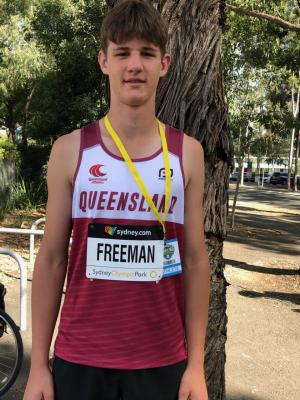 A 15-year-old Kingaroy high jumper has made a name for himself in national athletics.
Josh Freeman competed in the 16 boys high jump and triple jump at the Australian Track and Field Championships in Sydney from 12 to 19 April.
"Experiencing a national level of competition was a bit nerve racking, but it was good to have a couple of familiar faces from Queensland in my events," Freeman said.
"Even though I didn't jump my personal bests, it was still a great experience."
To qualify for the event, Josh earned a bronze medal in triple jump at the Queensland All School Championships last year, and a silver medal in high jump at the Queensland Championships held in Brisbane in March.
Josh has also recently been selected in his third Wide Bay Team for the year.
He will be representing Wide Bay at State Championships later in the year in Mackay for both AFL and basketball, and in Brisbane in the Wide Bay touch football team.