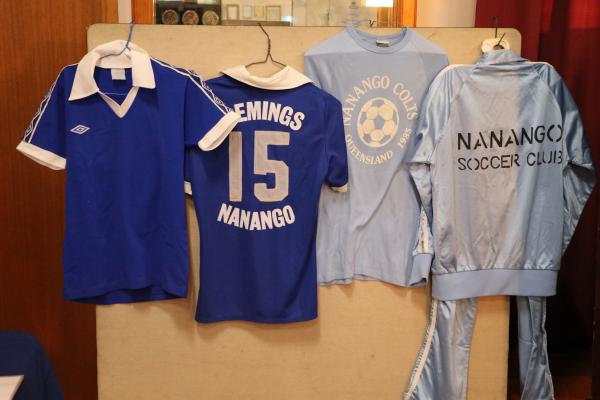 by Julian Lehnert
Nanango's Soccer Club welcomed past players, patrons, supporters and friends to Tara's Hall on the weekend to commemorate the 40th anniversary of the local sports association, hosting an evening of food, drink, music and history in honour of the historic club.
The event, which was initially set to go ahead in March of 2020, was cancelled just days before it was set to go ahead due to coronavirus restrictions, with the 9 October 2021 date chosen as a replacement.
Many of the club's former members, players, coaches and supporters were in attendance, sharing their stories of past matches and tournaments from the club's inception in the late 1970s and early 1980s all the way to the present day.
Soccer in Nanango was started out of a desire to play locally, with players participating in Wide Bay-Burnett competitions in the late 70s to moderate success; the South Burnett Soccer Association was formed shortly thereafter to keep the sport local and travel times down.
A junior soccer program was suggested in 1979 after calls from parents to provide additional sporting opportunities for the town's youth; a muster was held in early 1980, with over 70 local children attending.
The club went on to play in competitions throughout the South Burnett, earning scores of trophies, medals and commendations for its consistently impressive performance.
Rod Morgan, a pivotal member of the club since its inception, spoke at the event on Saturday, thanking all those who have helped to make the club what it is today.
"[This evening] is principally about the movers and shakers, who built such a place that it can still survive and thrive 40 years later," he said.
"To those pioneers of the sport – we recognise, remember and celebrate with you."