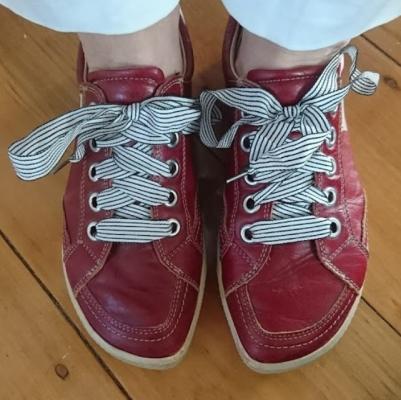 By Patricia Van Kempen
In 2017, I was browsing in my local newsagent and saw this fun magazine, Flow, and discovered this artist, Koosje Koene from the Netherlands.
I started watching her Youtube videos, 'Draw Tip Tuesdays' and that was the beginning of a wonderful adventure of daily drawing.
Through her videos, I challenged myself to draw something, anything for 365 days. I have written about
this before and loved the goal! I completed that big challenge; it started me on a habit of making art daily.
TOP ART TIP:
Check out 'Draw Tip Tuesdays' on YouTube… short, quick drawing ideas.
Koosje's Rule: Have fun with this!
On her website, at the moment, she is challenging herself to draw all the pairs of shoes that she owns.
Apparently, she owns a lot! How funny and what a fun project. I don't think I have as many shoes as Koosje has, but I like the idea of drawing something so ordinary and accessible.
Koosje also got me started with being accountable to others for my daily drawing.
That's how I started with Facebook – sharing my drawings with friends and family.
MY GOOD NEWS ARTS CHALLENGE:
Join me with drawing all the shoes that you own! I'm going to post mine on my artsy Facebook page, 'artwithpat'.
Post yours to me and let's have fun with this – I'm going to give myself a timeframe, the month of October My Shoes Draw Madness!
At the end of October, we'll submit our shoe art to the Burnett Today.
Make it a habit to make art.
Till our next artsy craziness,
Pat.