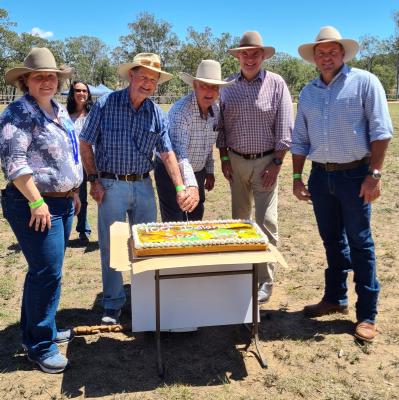 A series of horse events for riders young and experienced were held as part of the Dallarnil Sports Day 100-year celebrations on 2 October.
Barrel races, maiden flag races, figure of eight, western bend and key hole events were just some of the horse events held before the afternoon's Dallarnil 'Bulls and Barrels' Rodeo.
During a break between rodeo rounds a tug of war competition was held and teams also got involved in a Farmer's Challenge competition.
Running races were also held for children from pre-school aged up to 15-years, with the Jack Lawrence Memorial Race a special event.
The arena and sports events were complimented with flower, leggo and cooking competitions inside the Dallarnil Hall on the day.